Former Peregrine VP faces extradition to US
Treaty in the dock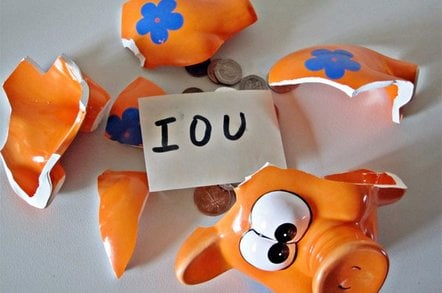 The UK's extradition treaty with the US is under fire yet again, after it emerged that another British businessman, a former European VP of software company Peregrine Systems, is facing extradition to the States.
The US department of justice alleges Jeremy Crook was involved in a conspiracy to defraud Peregrine shareholders to the tune of some £2.2bn before the company collapsed and was sold to HP for around $425m. Mr Crook denies any wrong doing, and says he wants to cooperate with US investigators.
He is one of 19 people America wants to extradite to face charges over alleged financial crimes.
According to The Telegraph, he was interviewed by Securities and Exchange Commission representatives at the US embassy in London, shortly after Peregrine collapsed.
It was nine months before he heard anything further, at which stage he was asked at very short notice to appear at a hearing in the US. When he said he wasn't able to attend, he again heard nothing for nine months. Then, in a call from a US lawyer friend he discovered he had been indicted, but he had to read the details of the charges against him on the internet.
Crook now runs his own firm, JRC Ventures, specialising in coaching executive management. Prior to this, he was CEO at Cramer Systems, a telecoms software firm.
He says defending himself in the US will be "cripplingly expensive", and said that the US is "ruining people's lives".
Under the terms of the treaty, UK citizens can be extradited to the US without the United States having to make a clear "prima facie" case that they committed a crime. In return, the UK gets no such promises, and the US has so far failed to even ratify the deal.
The treaty has been widely criticised ever since it was struck in 2004, largely because the government is seen as having caved utterly to US demands.
Parliament held an emergency debate on the extradition treaty last night, prompted by the case of the so-called NatWest three. These executives have been fighting extradition to the US where they are accused of criminal fraud, in connection with a deal struck with Enron.
During the debate, solicitor general Mike O'Brien provoked accusations that the government was trying to smear the three men, after he repeatedly referred to them as "the Enron three".
Opposition MPs called for O'Brien to stop using the phrase, complaining that the use of the word Enron was "highly prejudicial". The deputy Speaker said he could not order O'Brien to drop the phrase because the men are not facing trial in the UK.
Liberal Democrat shadow home secretary Nick Clegg says that in a symbolic vote called yesterday by the Lib Dems, just four Labour MPs voted to support the treaty.
"The House of Commons has signalled its clear condemnation of the extradition treaty," he said.
He wants people to write to Mike O'Brien calling for parts of the treaty to be repealed. More info on that is here for anyone who wants to do so. ®
Sponsored: Minds Mastering Machines - Call for papers now open