Microsoft 'streamlines' ERP and CRM pricing
From each according to his own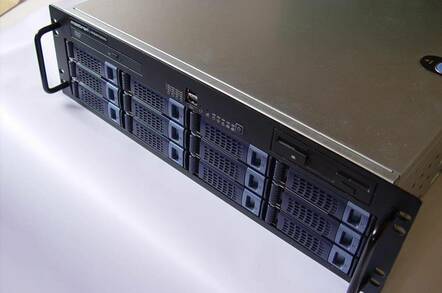 Microsoft is introducing per-user pricing for its business applications in an attempt to streamline licensing and reduce the cost of its CRM and ERP software.
On Tuesday, the company announced three new pricing bundles for its Dynamics range of software under the Business Ready Licensing Plan, which it claimed will be simpler for customers to understand and cheaper.
Microsoft will charge for the number of concurrent users with features bundled according to functionality, instead of charging for hundreds of modules and granules.
Features will be bundled under Microsoft Dynamics Business Essentials, Advanced Management, and Dynamics Advanced Management Enterprise with pricing starting at $2,250 for Dynamics Business Essentials.
Microsoft said the Business Ready Licensing Plan introduces more value to customers while streamlining its offerings. The change comes as business application providers increasingly charge customers using a monthly or annual per-user-based subscription.
Tuesday's change is Microsoft's latest attempt to harness the industry trend without actually fundamentally challenging its own revenue model by adopting pure subscriptions. Last December, Microsoft launched Dynamics CRM 3.0 starting at $440 per user and $528 per server for the year, excluding software upgrades. At the time, Microsoft business division president Jeff Raikes said the package mean Microsoft's CRM was "easy to use, adaptable and affordable".
However, Microsoft was still massively overpriced compared to the competition. Salesforce.com starts at $65 per-user, per month. It is unclear how Business Ready Licensing Plan pricing will prove materially beneficial to customers or whether it will just be simpler to manage. ®
Sponsored: Minds Mastering Machines - Call for papers now open