Fabric7 beats Sun to x86 SMP smack-down
Socket man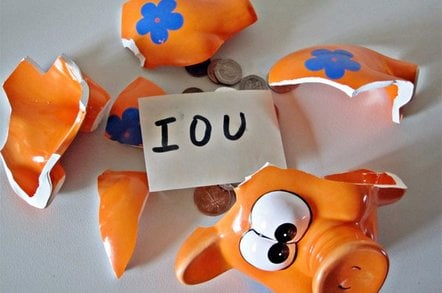 Fabric7 has tried to steal the high-end x86 server limelight from Sun Microsystems by announcing a number of upgrades to its gear just ahead of Sun's eight-socket server launch.
Since launching last year, Fabric7 has sold two types of systems - the more conventional eight-socket Q80 and the unique fourteen-socket Q160. The start-up this month will complement these servers with a host of hardware options, including a new Fibre Channel gateway, general purpose blade servers and modules meant to handle specific tasks. These additions should solidify Fabric7's attack on the x86 SMP market ignored by most of the Tier 1s.
"We're rolling out a few things that we've been working on for awhile. We've been marching down a path, and now we're finishing it off," Fabric7 CEO Sharad Mehrotra told us.
Mehrotra highlighted the addition of a denser switch module for the Q160 box. Customers will now find a 24 1-Gigabit Ethernet port option to go along with the existing 10-port module. The additional ports should make it easier for users to connect multiple Q80 systems into a single Q160.
Also new with the Q160 are some two-socket Opteron "modules" or blades that plug into the three half-size slots of the server. Customers can use the blades as general purpose complements to the Opteron-based Q160 SMP or to help out with tasks for an application running on the core Q160 system.
In addition, customers will now find modules for handling SSL encryption and load balancing and a daughter card that creates a Fibre Channel gateway on the 160 boxes. There are a couple of other additions, which you can catch here.
Fabric7 has placed an interesting bet, which is that the big boys forgot about the potential of the x86 SMP market. Many of you will remember HP and IBM dabbling in the 8-way space and even Dell voicing its intentions to touch the high-end with Xeon.
As it turned, few customers were interested in massive 32-bit Xeon systems and not much software was around to run on the boxes that were purchased.
With Opteron, the game changed, as AMD provided a 64-bit x86 chip that scaled just fine. Fabric7 took advantage of the product by creating the Q80, which resembles a standard server, and the Q160, which is more of a SMP dynamo that can function as a Unix SMP replacement. The Q160 ships with 128 Gbps of non-blocking, switched I/O that permits up to 40 Gbps of bandwidth to processors and memory. Customers can link the systems together at speeds of up to 30 Gbps, which we reported last November.
IBM has done its part to invest in making Xeon work well in larger systems, but only specialists such as Unisys have really charged after the high-end x86 SMP market. Fabric7 reckons this past gear from rivals hasn't placed enough emphasis on "mainframe-like" features, which is what it tried to correct with the Q160.
Tomorrow Sun Microsystems is expected to toss its hat into the x86 SMP race with the official launch of the eight-socket x4600 Opteron-based server. Mehrotra - an ex-Sun staffer - isn't scared.
"We are delighted to see Sun's announcement tomorrow," he told us. "It will be really easy to point out how much ahead of the game we are. Still, it's nice to have a Tier 1 player in the market and to be able to compare pricing with them."
We revealed Sun's upcoming gear last week.
Mehrotra, however, did have some praise for Sun on the Solaris x86 front, saying a few customers are asking for the OS. Fabric7 plans to support Solaris in addition to Linux and Windows in the coming months.
So far, Fabric7 has only claimed "in the tens of customers," according to Mehrotra, but the CEO says that's what he expected.
"We're talking about evaluations that stretch over long periods of time. Hopefully, we'll close a couple of the big deals
The new Fabric7 gear isn't up on the company's web site just yet, but Mehrotra assured us that its virtual arrival would happen in the next couple of days. ®
Sponsored: Minds Mastering Machines - Call for papers now open