Pebble micro MP3 player renamed 'Oomi'
Who, me?
Secure remote control for conventional and virtual desktops
UK digital music device specialist Advanced MP3 Players has updated its tiny Pebble player, boosting the gadget's storage capacity to 2GB, adding support for DRM-protected WMA-encoded tracks and changing the name to Datasafe Oomi.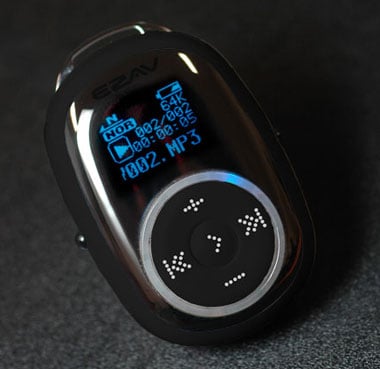 The Oomi boasts a 64 x 48 blue-on-black OLED screen and a 12-hour playback duration on a single charge of its built-in battery. It's got a microphone and a recordable FM tuner too.
Oh, and the 512MB and 1GB versions are £10 cheaper than the old Pebble of the same capacity. The three sizes of Oomi cost £69, £89 and £109, respectively, and they're available now from the Advanced MP3 Players website. ®
Related review