DWP launches new IT infrastucture
'Powerful speakers' to drown out angry divorced fathers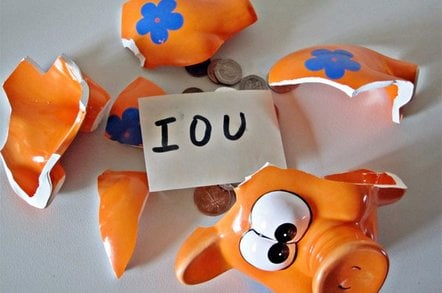 Civil servants at the Department of Work and Pensions were told today they are to get all-new new computer gear as the much criticised organ bids to slash £1bn from its annual expenditure through modernisation.
An internal email, kindly forwarded to the Reg, advised staff the department was going to be the government's "early adopter" of an all-VoIP phone network too.
Given the DWP's recent record on implementing IT, the wisdom of it leading the charge will undoubtedly be closely monitored.
The new Fujitsu-Siemens desktop machines will feature a 17" LCD widescreen, faster processors to crunch all those Child Support Agency snafus and, er, "powerful speakers". As our correspondent points out: "With regards to flat-screen monitors being ordered, this was advised LAST tie when new equipment was being ordered, but they didn't listen so now power bills are through the roof and many buildings need to have the air-con on full blast 24/7 to counteract the heat pumped out by 1200 CRTs!"
The gear is coming from "realigned" contracts with BT and government IT hooverer EDS, despite the problems at the CSA. Software is going to be delivered as a service in the new deal, paid for monthly rather than in a one-off product charge.®
Sponsored: Minds Mastering Machines - Call for papers now open