Sun eyes open source 'stacks'
Solaris and PostgreSQL love in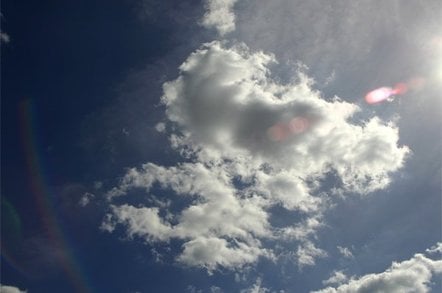 An integrated suite of open source middleware stacks featuring Solaris and PostgreSQL, potentially offered to developers as a service, are on Sun Microsystems' radar.
The company is starting to assess customer demand for, and ways it can maintain, a set of stacks that would potentially remove the pain for developers trying to integrate Sun's software with popular open source modules.
Possible stacks could feature PostgreSQL and Solaris with the community's Apache web server and Rails scripting language, or availability with the Sun-backed implementation of enterprise Java called Glassfish, Sun told The Register.
Stacks seem someway off, but any offering would see Sun enter a young section of the software and services market, which promises a great deal of potential for software platform providers. Start-ups SpikeSource and SourceLabs currently deliver their own, separate, stacks that integrate open source modules with Java. The idea is to save developers the pain and cost of undertaking this integration.
With enterprises tending to choose services from fewer and fewer IT suppliers, though, it seems the time is coming for platform providers. Developers will already be running application servers and databases from companies like Oracle and IBM, which they will want to work out-of-the box with open source modules. It comes as little surprise, then, that Oracle has dropped hints about providing integrated stacks.
Depending on how Sun ultimately decides to charge for its stacks, the proposed offerings would represent one of the company's first clear software-based services. Sun has so far talked much of growing revenue from software services, but failed to clearly explain what it has in mind.
The first phase in Sun's strategy was the decision to integrate the PostgreSQL database with Solaris 10. Sun announced integration in November 2005 and recently hired PostgreSQL lead Josh Berkus to co-ordinate Sun's internal development work on Solaris around the community's PostgreSQL release schedule.
Looking ahead, Berkus said: "If you are now supporting the operating system and database, you can support this other stuff as well."
The immediate goal of integration between PostgreSQL and Solaris seems to boost Sun's more traditional business in servers. Sun's support for an integrated version of PostgreSQL with Solaris is, Sun says, designed to give customers a broad range of choice. Integration means PostgreSQL can take advantage of Solaris 10's features in performance tuning and predictive self-healing.
"Sun wants [customers] to buy Niagara-based servers running Solaris and then they will chose the database they want. Sun wants to be in the driving seat," Berkus said.
By endorsing PostgreSQL, Sun hopes to give its rather secretive clique of customers involved in defense and the government a reliable, open source database they can modify without returning changes to the community. This is possible in PostgreSQL thanks to the database's BSD license. "They want to reserve the right to hack on the database and not have to disclose that for security reasons," Berkus said.®
Sponsored: Minds Mastering Machines - Call for papers now open