Northgate expects education bonanza
Even after its HQ exploded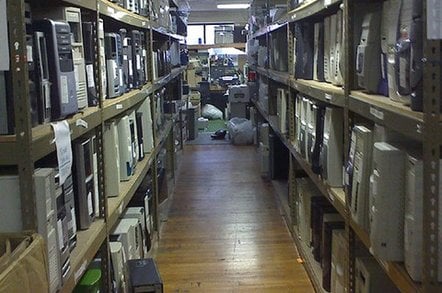 Northgate posted bullish results yesterday, despite its HQ going up in a ball of flames last December.
As well as destroying Northgate's head office and main data centre, the Buncefield oil depot fire also razed its emergency services division to the ground.
It still managed to generate 62 per cent more revenue in the year to 30 April 2006 than in the prior 12 months, reaching £332.7m. Profit before tax was up 95 per cent to £30.6m, while after tax it was up about a third to £21.3m. Its order book held steady at £366m.
The firm was smacking its lips after scoring a £9m contract on Tuesday with Bristol City Council to supply ICT services to schools in the area. This was part of the government's Building Schools for the Future (BSF) programme, which promises to spend £2.1bn over 15 years on rebuilding or refitting every secondary school in the country.
The firm says it hopes to secure more deals of this kind. It is the second such deal to come out of the BSF programme.
Longstanding education supplier RM Plc scored what was probably the first ICT BSF deal, with Solihull Council in February.
This will mean some significant changes to the landscape of the IT education sector, said RM Plc. Whereas many schools cut their own IT deals and even keep their own inhouse techies, BSF will see more councils doing bumper business with big firms like Northgate and RM Plc.
There could consequently be some trouble ahead for the thousands of small suppliers who have made their livings out of the local supply of ICT to small numbers of schools. And those inhouse techies. At least there should be jobs for them at Northgate and RM.®
Sponsored: Minds Mastering Machines - Call for papers now open