A tech health check for SMBs
IT innoculation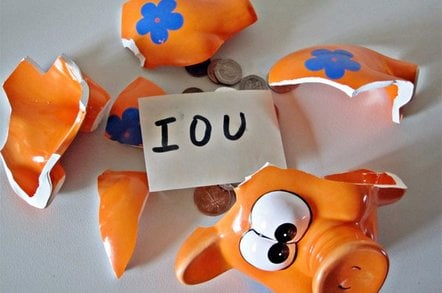 Quocirca's changing channels The terms "high availability" and "disaster recovery" are most commonly associated with the requirements of large enterprises. But most small and medium-sized businesses (SMBs) are as reliant on their information technology (IT) and arguably more vulnerable to IT failure than their larger counterparts.
This is because SMBs have fewer physical locations (maybe only one), which leaves them more exposed to total IT outage during a power failure, for example. Even for SMBs with multiple locations, a partial IT failure is likely to impact a greater percentage of a smaller employee base, with a consequent greater proportional impact on their business.
IT applications are as likely to be business critical assets for an SMB as they are for enterprise. IT failure will impact service levels and lead to revenue loss whether you're an e-retailer with a web server for taking orders, a parcel delivery company with a message server to stay in contact with your couriers, or a portal that keeps a small business connected to the supply chains that it serves. In extreme circumstances, for an SMB, the impact can be severe enough to put it out of business.
Many SMBs rely on resellers for advice on the safe and effective use of IT; so what advice should resellers give?
The first is to make sure their servers are in a secure place. Few SMBs have a sophisticated data centre and, for many businesses, critical applications will be running on a server shoved under a desk with a pile magazines on top; probably a fire hazard and, therefore, a vulnerable IT asset.
One of the most effective ways to mitigate such risks is to place servers off-site at a secure hosted facility. Some resellers may offer such a service themselves, but most will not. However, there are plenty of third parties that do; most having more than one data centre and, therefore, able to offer fully redundant back-up servers providing an additional level of resilience for those prepared to cough up the extra cost.
Two specialist suppliers of hosted data centre services based in London demonstrate the different levels of service available.
Telehouse Europe is based in Docklands with back-up data centres outside of London. It provides secure data centre space, but not IT management – you need to do that yourself, perhaps from afar using remote systems management tools. But to commission new hardware, you would need to show up in person.
Globix on the other hand, with data centres in the City of London and the West End, will also manage your IT, in effect providing a fully outsourced IT department managing the IT assets of your choice (it has more experience of the more popular applications). Its data centres are far enough apart to offer protection against fire, terrorist attack, and other threats.
All well and good, a hosted data centre service can provide a secure redundant IT environment for those SMBs prepared to pay for it. But this still leaves a problem for the e-purchaser, courier or supply chain partner. If there is a hardware failure, and a secondary redundant server needs to take over the job of running a particular application the user experience will be interrupted, existing processes will be dropped, contact will be lost, and business will be impacted. This can be avoided by going a step further and providing a continuous application service that automatically transfers current users to the secondary server without interruption.
This is not an integral capability of most commonly used server software products, but a vendor called Neverfail provides such a capability as an add-on specifically aimed at SMBs or the departments of enterprises. Its products only operate in Windows-based environments (the most widely used in the SMB world) but will provide a seamless failover service for a range of applications including most Microsoft server applications, RIM's BlackBerry Server, IBM Lotus servers and Oracle databases.
Neverfail only sells its products via resellers and provides a product called SCOPE Professional to resellers, allowing them to run a health check on their customers' servers. For Neverfail, this ensures that its product operates as it should, but for resellers it is also a chance to offer a server health check and the services to fix any problems identified. This in itself will lead to a more secure operating environment for the SMB regardless of whether they go on to deploy the full failover capability.
If your customer is one of the minority of SMBs that do not rely on Microsoft based servers there are similar products out there that support other environments – XOsoft does so for Linux and UNIX servers as well as Windows.
Whatever the underlying technology, most SMBs will not realise how reliant they are on it until the day it fails. Resellers might not persuade all their customers to move to 99.999 per cent secure, fully redundant, continuously available service tomorrow, but a server health check might just wake them up to some of the issues and set them on course for investing more in a more resilient IT infrastructure.
Copyright © 2006,
Bob Tarzey is a service director at Quocirca focused on the route to market for IT products and services in Europe. Quocirca (www.quocirca.com) is a UK based perceptional research and analysis firm with expertise in the European and Global IT markets.
Sponsored: Minds Mastering Machines - Call for papers now open