MI5 bumps off ambitious IT plan
Opts for Microsoft Office instead?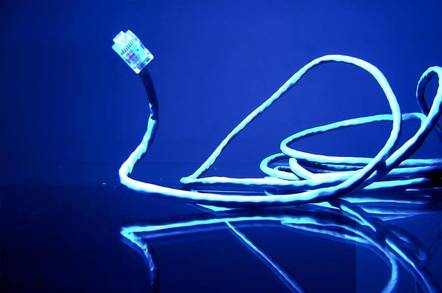 The British Security Service (BSS) got itself into such a pickle with its IT modernisation that it has been forced to scrap one of its key projects.
The service was supposed to get a new document and records management system in 2004, but last April the Intelligence and Security Committee reported that the project had been giving the BSS gyp for a couple of years.
The 2005/06 annual report revealed that the project had been abandoned: "The original requirement for an electronic document and records management system was judged to be too ambitious and not deliverable within the budget and timescale agreed with HM Treasury."
Instead, the service would make do with "only...upgrading the core desktop and messaging system".
In other words, buy the latest versions of Microsoft Office and Outlook. The committee could not reveal how much money the service has wasted on the scrapped project, but echoed advice given to government about its IT projects long before MI5 embarked on this bodge: "The scope of any major project should be more clearly thought out at the outset."
The project suffered, the committee said, because the secret service did not have enough project managers and IT experts "to manage all their IT and capital projects at the same time".
These same problems are still besetting the BSS's other ambitious IT project - SCOPE, this one designed to securely link all 10 intelligence-related government organisations by way of a web interface.
SCOPE was originally earmarked for completion in 2004. Then, phase one of the project, which involved installing computer equipment, was rescheduled for completion in April 2005. Now, this phase might be wrapped up by the end of 2006.
Phase two, the linking of the departments, suffered security problems and issues with the quality of suppliers. Moreover, it suffered a common IT complaint - user acceptance. The departments on which the BSS was trying to foist SCOPE had not been consulted and were not happy with what they were given.
As if that wasn't enough, the committee is concerned that the BSS's overstretched project and IT managers still have too much work on. SCOPE slippages mean that phase one and two will be running side by side.
"It is not clear whether the SCOPE team or partner departments will have enough people with the right technical skills to enable both phases to progress simultaneously," the report said.
To make matters worse for the BSS, there is also the upgrade of IT infrastructure and rebuilding of training facilities for the Secret Intelligence Service, or MI6 - the James Bond outfit. What's more, GCHQ, Britain's communications listening centre, has also recently had two major IT modernisation projects subsumed into its larger SIGmod (signals intelligence modernisation) programme. ®
Sponsored: Learn how to transform your data into a strategic asset for your business by using the cloud to accelerate innovation with NetApp