Police probe Paris Hilton link in LexisNexis breach
Accused hackers deny ID theft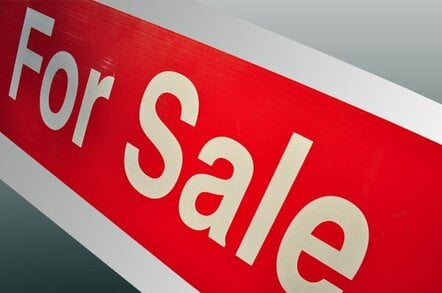 US investigators have arrested five men on suspicion of involvement of hacking into the database of LexisNexis Group in a crime linked by prosecutors to a breach that led to the disclosure of the personal details of more than 310,000 people last year.
Some of the quintet are further suspected of swiping photos and data from an account tied to the mobile phone of heiress Paris Hilton. The suspects used "stolen or illegally created accounts at LexisNexis subsidiaries to look up Social Security numbers and other personal information on dozens of other Hollywood celebrities," the Washington Post reports, adding that the five are likely to be charged with aggravated identity theft as conspiracy and computer hacking offences.
The accused have been named as: Jason Daniel Hawks, 24, of Winston Salem, North Carolina; Zachary Wiley Mann, 19, of Maple Grove, Minnesota; Timothy C. McKeage, 21, of Woonsocket, Rhode Island; Justin A. Perras, 19, of New Bedford, Massachusetts; and Jeffrey Robert Weinberg, 21, of Laguna Beach, California.
According to prosecutors, McKeage (AKA Krazed) broke in a computer run by police in Port Orange, Florida and used stolen credentials from this systems to access Accurint, a law enforcement database service, maintained by Seisint, a local subsidiary of LexisNexis.
He subsequently used purloined system administrator credentials to allegedly create other user accounts that he shared with his co-defendants. Perras (Null), meanwhile, allegedly posed as a LexisNexis worker to obtain similar credentials with the Accurint law enforcement database, tied to police in in Denton County, Texas.
The Accurint login credentials allowed the group to look up police records and other data on various high-profile celebrities. Among those targeted were California Governor Arnold Schwarzenegger and actors Laurence Fishburne and Demi Moore as well as Paris Hilton, according to an interview with three of the suspects conducted by the Washington Post. Perras, on of the accused, admitted involvement in hacking activities alleged by government investigators but denied identity theft. "There was never any malicious intent. We were just a bunch of kids goofing around. No one was planning on stealing anyone's identities," he said.
Mann (AKA Majy) admitted accessing personal data on Laurence Fishburne and other celebrities but denied accusations that he and his cohorts did anything wrong. "I don't think what we did was that bad. We never used anyone's identity. Besides, don't you think it's wrong that a company like that has all this information that's available to anyone who's willing to pay for it?"
The five are free on bail pending a pre-trial hearing at a court in West Palm Beach, Florida, scheduled for 12 July. ®
Sponsored: Minds Mastering Machines - Call for papers now open