MS says no to Xbox 360 with built-in HD DVD
Sticking with external unit, employee claims
Microsoft has "no plans" to offer a version of its Xbox 360 console with an internal HD DVD drive, a company employee has stated in a bid to confound rumours to the contrary.
According to the software giant's official Xbox employee blog, the company is "sticking" with the external drive it announced in January this year and demo'd in May.
"By keeping the drive external, we're offering consumers a choice in creating their own hi-def experiences," wrote one Cesar Menendez. "So: no plans for an internal HD DVD."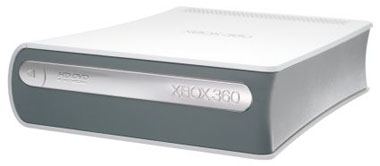 Last week, Mark Whittard, general manager of Toshiba's Information Systems Division in Australia, was quoted as saying he reckons Microsoft will build HD DVD into the Xbox 360.
"I would imagine that there are plans in place to put an HD DVD drive internally in future revisions of the product," he told IT Wire in Australia. "They're not speaking about it publicly at the moment but I would expect them to do that and fairly soon."
Claims that Microsoft was considering such a move follow rumours that upcoming Xbox 360 price cuts will actually manifest themselves as the bundling of the HD DVD drive - the ticket price will remain the same. That suggestion was not addressed in the blog post. ®
Sponsored: Minds Mastering Machines - Call for papers now open