Centerprise makes a disaster recovery
Old PC and services firm parries market forces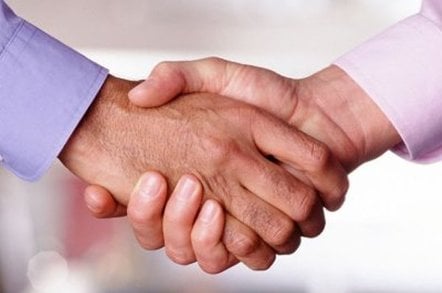 Centerprise, the veteran British PC manufacturer, has bucked the market decline that has seen its old school rivals Elonex and Granville go bust in the last year, by buying its way into the services market.
Acquiring the Continuity Group for £1.5m in February 2005 gave Centerprise a whopping 180 per cent increase in operating profit, according to the Centerprise International's results to 31 August 2005, due to be published this week.
In the 15 months to the group's 2005 year end, business continuity firm Continuity earned a profit after tax of £923,199. This contributed to £0.4m in operating profits from acquisitions. £0.26m of Continuity sales came from Centerprise itself, presumably to upgrade the HQ's disaster recovery measures.
Centerprise's traditional market has been suffering. Prices are down, goods are in oversupply, and few firms have cash to fund the acquisitions that might bring about much needed consolidation. The collapse of British PC firm Elonex in June was a case in point.
Centerprise's turnover of £85.2m was up 17.6 per cent on the year ended August 2004. The vast majority of this came from its ongoing business, which is PC manufacturing and the supply of associated services.
But operating profits for ongoing business dropped by half in the year ended 2005 (about the time that Britain's biggest PC maker, Granville, went into administration), to £0.08m.
As would be expected, just £1.5m of revenues were contributed by services sales at Continuity, but this bumped gross margins up to 9.3 per cent.
Richard Pursey, who founded Continuity and became Centerprise's managing director in March, said it had spent the last two years turning down low margin business and trying to do more services. The proportion of its profit margin attributable to services had doubled in the last two years, he said.
Centerprise's profit after tax was up 31 per cent, to £0.84m. But after dividends of £1.02m where paid out to shareholders, nearly two thirds of it going to the founder and chairman, Rafi Razzak, the firm was left with an overall loss of £0.22m.
"We're not looking for that business that is causing so many others so much pain," said Pursey.
"We don't want business that is less than the interest rate on our capital. If we can't do better than 4.5 per cent ROI on our trading activities we might as well send everyone home and live off the interest - comfort kills vigilance," he added.
Cash in the bank has grown slightly to £19.6m, and Pursey has said he will look for further acquisitions. Centerprise had put in an undisclosed bid for Elonex, but was not prepared to pay over the odds.
A newcomer to the PC business, Pursey has some outspoken views. Most British PC manufacturers have been blaming poor market conditions on low prices set by the US giant, Dell. They will only say this behind closed doors, however. Their actual response to Dell's incursion into their market has been weak and unimaginative.
Pursey reckoned Dell should be thanked for driving prices down and volumes up because it created more services business for everyone else. But he said local PC makers were silly to try and match Dell on price.
"Because everyone's fighting after the same business, we end up in this circling loop where you end up selling against someone who's selling at less than cost," he said.
"They think if you sell enough volume then our overhead can handle it. But you can't because you have to recruit customer care, then you have to sell more and it's a vicious circle, their customer services standards drop," he added.
Centerprise set up an investment vehicle, Centerprise DR, in February and used it to buy 100 per cent of the share capital of Continuity. Seventy-five per cent of the investment firm is owned by the Centerprise International, the rest spread thin among 36 individual shareholders. ®
Sponsored: Minds Mastering Machines - Call for papers now open