Send in the clowns robots
Rising from the swamp of futility
No display of over-priced, hi-tech gear with questionable usefulness would be complete without the people from Segway LLC making an appearance. Segway hopes to generate some revenue of significance by tapping the military market. And, in fact, the US Department of Defense has been playing with the scooters.
Here you can see a Segway intimidating onlookers with its balancing act. Some people at the show commented that it would probably be cheaper for the Army to hire a bunch of circus freaks to pull off a similar task, but that kind of practicality would hardly do justice to our military and technology might.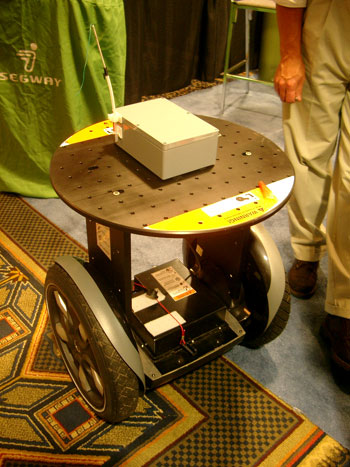 The PackBot system from iRobot seems more practical to us as a military machine. You can outfit the PackBot with different payloads to handle tasks such as defusing bombs or carrying gear. This particular machine is a bomb defuser, although it's only picking up a bottle of detergent on the day.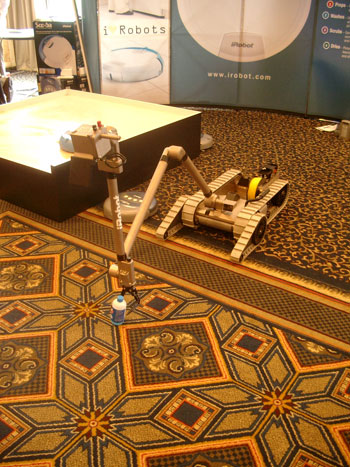 Success!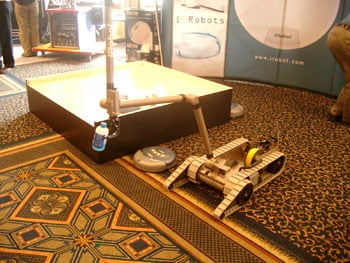 This PackBot has been outfitted with a super-sensitive listening system that can detect the location of snipers on the battlefield.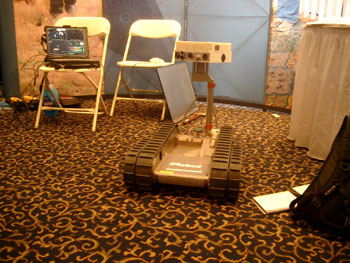 You can read more about the device here and check out our profile on iRobot here.
Next, we have robots and more robots sans sarcastic commentary.
Sponsored: Minds Mastering Machines - Call for papers now open