Wyse targets TVs, PCs and phones with 'thin-client-on-a-chip'
Thin client hype extends to new markets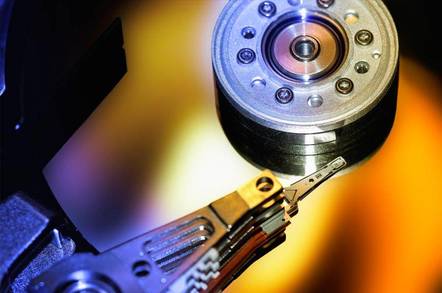 Wyse Technology has gathered the courage to direct the thin client industry through yet another "rebirth." Next month, the company will unveil something it's calling a "thin client-on-a-chip." This product will be able to turn just about everything from TVs, monitors and printers into true thin clients. Perhaps more importantly, Wyse has crafted new software packages to go along with the chip, which really do give thin clients the look and feel of regular PCs.
The Register this week got the exclusive first look at Wyse's hardware and software pairing, during a visit to the company's San Jose headquarters. Exact details on who is making the chip, what the new systems running on the product will be called and how much they will cost remain thin. Still, we managed to excise a few salient facts out of Wyse CEO John Kish, CTO Curt Schwebke and VP Jeff McNaught.
Yes, we got the full treatment.
The thin client-on-a-chip, which ships in volume during the fourth quarter, will sit at the heart of a refreshed Wyse product line. The six-core chip is based on an ARM 9 design and will be able to handle a wide variety of software loads, including graphics demanding applications and the power-hungry Vista operating system from Microsoft. Wyse expects to pay about $50 per chip and plans to deliver thin clients using the device priced lower than $225.
During our visit, Wyse showed off one prototype system running on the new chip. The total package for the box was a bit larger than a pack of cards. It's a combination of the small size of the new systems along with their lower costs that will help Wyse enter new markets, according to Kish.
"Once you have a thin client-on-a-chip, there is no reason it can't go into anything," he said. "The first release will be into monitors and printers. And, from there, it will move into devices like cell phones."
The Wyse pitch here is pretty interesting.
On one front, the company picks up on the argument that developing nations will lean toward mobile devices and trimmed down computers rather than full-fledged PCs as they build out their infrastructure. Wyse thinks it can team with monitor and TV makers to ship low-cost, useful devices to peoples' homes. Service providers may even subsidize the hardware in order to get consumers locked into their goods over the long-term.
"In China and India, we don't have to replace the home PC because there isn't one," Kish said. "People will buy TV, computer and video-on-demand systems all rolled into one."
Then, Wyse hopes to open up a second front where it can sell very capable thin clients to hotels, stores, schools and corporate customers. Hotels, for example, could stop their embarrassing internet through the TV services and offer customers a TV/thin client instead. Slap a server or two in the hotel "data center," and you're good to go. Meanwhile, corporate customers can expect affordable and very PC-like thin client systems able to handle applications such as streaming video and Photoshop.
If you eyes weren't rolling at the start of the story, they probably are now.
Yes, we are writing about a new level of thin client promise before the original thin client promise has even arrived. This is all about extending thin client hype to new markets. Gotta love it.
As most of you know, companies - some of them very large - have been pushing thin clients for years in the hopes of advancing a non-PC agenda. The likes of Oracle and Sun Microsystems usually spring to mind first, as do their shattered dreams. Despite hawking thin clients for years, Sun can barely be seen in the thin client sales figures from market researchers.
Wyse, by contrast, has concocted a decent-sized business. At close to a 1m units shipped in 2005, it accounted for 40 per cent of the whole thin client market, beating out HP and Neoware. All told, Wyse is bringing in close to $200m per year in revenue, according to Kish, and has aspirations to become a $1bn company by 2009.
Sponsored: Learn how to transform your data into a strategic asset for your business by using the cloud to accelerate innovation with NetApp