Dell adds 'Captain Kirk' tool to premium support package
Put a 'plus' on your platinum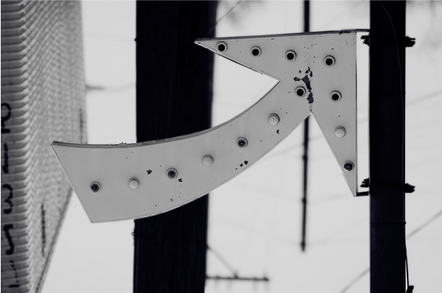 Dell's extended apology to its corporate customers continued this week with the rollout out of a new server and storage support option.
Customers have now been blessed with the choice of signing up for Dell's Platinum Plus service. That's an upgrade over the boring old Platinum service that Dell offered before, and existing customers will get the "Plus" at no additional charge.
What all does the "Plus" entail?
Well, at its most basic level, Platinum Plus is 7X24 everything, including hardware support, software help and access to Dell's vaunted "enterprise expert center." But, let's face it, you've come to expect 7X24 goodies with just the Platinum package. Where the hell is the Plus?
To get to the Plus, Dell has added a couple pieces of eye candy. The first is an "Operations Benchmarking Feature." This tool looks at the overall performance of your data center and compares it with results from other data centers within your company or with results from other companies. You can catch a glimpse of the sophisticated software here.
Dell reckons this is a real money saver as customers can avoid taking pricey surveys.
The graphical fun doesn't stop there. Dell has also added an "Enterprise Command Center Real-Time Tracking Window." If the Captain Kirk in you is excited, it should be. From your Command Center, you can now tap into Google Earth Pro and create a 3D display of all the services issues affecting your company. You'll see notices of the downed disks in Tokyo, the flailing servers in Paris and the Itanium server purchase that was just approved in Topeka.
More basic additions to Platinum Plus include Dell's move to offer this level of support to the Asia Pacific Region and to cut the server minimum from 200 down to 100 boxes.
Dell is quick to point out that selling you the most expensive support contract it can come up with is part of a $200m investment the company has made "in a set of processes, people and tools that have formed the foundation of Dell's enterprise support services." Other elements of this investment include hiring more technical experts, opening expert centers and opening command centers to monitor customer problems.
Dell hopes that corporate customers are paying attention to its services advances. The company's server business slowed in a major way over the past year. Part of the slowdown seems to have come from Dell's refusal to sell Opteron-based servers, and another part has come from an overall displeasure with Dell's corporate gear.
Now Dell wants you back, and it's hoping that Google Earth Pro will seal the deal.
Those desperate to learn more about Dell's services can tune in here. ®
Sponsored: Minds Mastering Machines - Call for papers now open