Rank outsider poised to buy Elonex
Cartridge recycler to recondition firm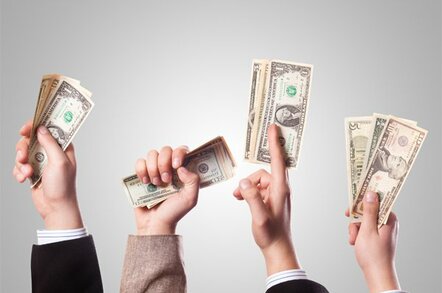 A printer cartridge recycler has entered the final stages of negotiations with administrators to snap up choice cuts of defunct British PC manufacturer Elonex Plc.
If a deal is struck today as expected, Elonex, a firm that cultivated an upper class image with customers in the "Times Top 100" and public sector, could be pulled back from the brink by the Newcastle-based office products trader which has its eye on Elonex's customer base and maintenance business.
Final talks with administrators Deloitte Touche are thought to be focusing on how much of London-based Elonex will be bought by Afic (Applied Film Industries Company Plc), which makes and distributes office stationery and sells reconditioned printer cartridges from its plants in China and Romania.
Afic managing director Yuval Ella said the company is not looking to buy Elonex's PC manufacturing facility at this stage, but has not completely ruled it out.
Ella said he knew Elonex's directors from previously doing business with them, and had seen an opportunity to exploit some of the PC firm's assets.
"Elonex has a very big base that people are not aware of - of maintenance," said Ella.
"They've got contracts with huge amounts of people - tens of thousands of people have bought equipment from Elonex over the years. So do a maintenance contract with us and that'll supply you with all the imaging consumables you need," he added.
Afic has been trading since 1984. In its last published UK accounts, to 30 April 2005, it made a loss after tax of £0.04m on £14.5m turnover. Ella said it now does £20m sales in the UK and £80m overseas.
Deloitte Touche refused to comment. ®
Sponsored: Minds Mastering Machines - Call for papers now open