Exposed: techniques to silence Microsoft 'haters'
Trout takes lead in grouse shoot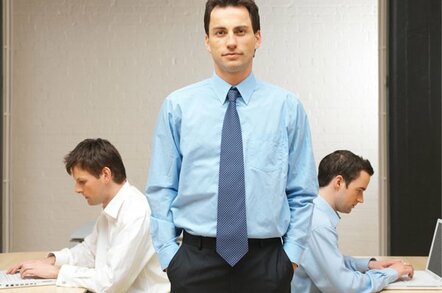 Embattled Microsoft partners have been issued a handy guide on how to deal with "grumbling" customers and address annoying questions about costs, security, and repeated delays affecting Microsoft products.
A pro-Microsoft magazine has published a list of steps partners and certified professionals can take in order to defend Microsoft's brand and convince customers that buying Microsoft is in their best interests (thanks MicrosoftWatch for the pointer).
A Microsoft Certified Professional Online article, thoughtfully titled "Dealing with Microsoft haters", exhorts that Microsoft has handed partners "a gift, but also a responsibility" to protect "what experts call the most valuable brand in the world" (that's Microsoft, in case you were at a loss).
That reality check comes as MCP notes that "ongoing grousing" tends to focus on several key areas: costs of initial licenses and upgrades, security threats and bugs. MCP notes, though, the ongoing delays to Windows Vista is having a damaging effect on Microsoft's credibility. "Microsoft's decision to postpone the release of Windows Vista was among the biggest lightening rods of recent months."
One marketing strategist, Jack Trout of Trout & Partners - in true Steve Ballmer style - tells trembling partners to basically suck it up. No one loves a leader, but leaders get respect, Trout barks. In this scenario, Microsoft is apparently the leader, despite suffering embarrassing product delays, losing the initiative on the internet and search to a generation of startups, and failing to have predicted, contained, or harnessed the threat to its business from Linux and open source.
It's strangely ironic, that Trout's book Big Brands, Big Trouble claims to identify the problems other big companies have made and the lessons they've learned.
For more on the meditations of Trout and reflections on customers' apparently baseless, and irksome concerns, go here. Among other gems: never apologise for the brand, always defend it. ®
Sponsored: Minds Mastering Machines - Call for papers now open