HP gives new blades a clustered makeover
Software layered on an Infiniband foundation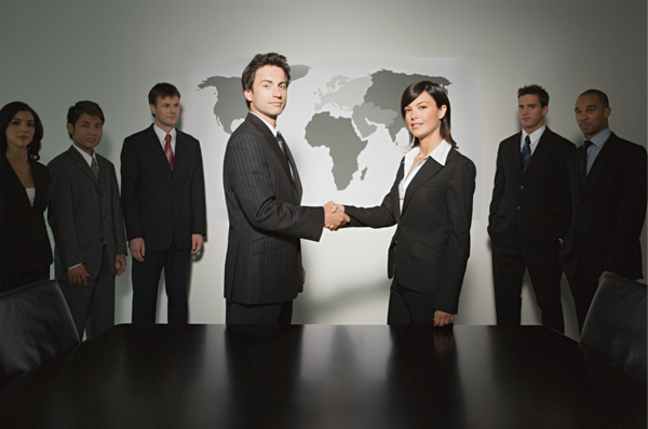 The high performance computing (HPC) crowd should be pleased to see HP making the most of its new blade server line. HP today unveiled its latest take on the cluster-in-a-can concept with a blade hardware and software pairing aimed at researchers and large businesses.
Earlier this month, HP popped out its c-Class blade line, which includes a new 10U chassis and both Xeon-based and Opteron-based blades. HP has tweaked those blade server specs to come up with the 3000BL (Xeon) and 4000BL (Opteron) blades which slot into the chassis in a "well organised configuration for HPC", according to HP marketing whiz Bruce Toal. In addition, HP wraps the blade servers with some cluster management software packages, such as XC Cluster Software, to create a supposedly "out-of-the-box" HPC system.
Customers may actually be more impressed with the networking options available on the HPC system than they are by the server and software choices. The c-Class chassis has a midplane that boasts five terabytes per second of throughput (that's eight switch bays where each bay has two 10Gbps links to each of the 16 server bays and each link is bi-directional) and support for 4X DDR Infiniband.
"When we talk about value, we're talking about reducing complexity and doing things like integrating the interconnect directly into the backplane," Toal said. "Then we take our innovations and marry them with the fastest Infiniband switch and leverage that all for scalable clusters."
HP, like its competitors, has produced pre-packaged clusters for a couple of years. The hardware makers have been looking to make large clusters as mainstream as possible by doing some of the configuration dirty work in-house and then sending off a complete system to customers.
Traditionally, those clusters have been made up mostly of 1U and 2U rack servers, but HP is betting that bladed clusters will become more popular in the years to come.
Regrettably, HP refused to detail the difference in pricing between a standard c-Class system packed full of blades and an HPC-optimized system. Customers will, of course, have to pay for additional clustering software on the HPC gear. HP vowed to release more specific information next month when the HPC cluster officially starts shipping. ®
Sponsored: RAID: End of an era?