Security software: Microsoft accused of predatory pricing
How low can you go?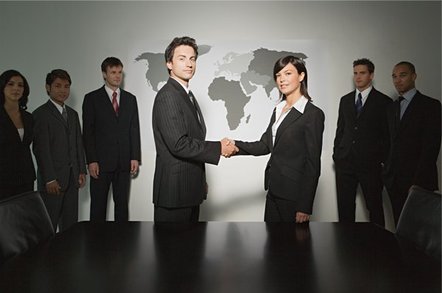 Microsoft has been accused of potentially stifling innovation in the security sector and threatening to kill the competition through predatory pricing.
Sunbelt Software, has published an interesting set of numbers purporting to show that Microsoft's collection of new Windows and email security products and services undercuts incumbents by more than 60 per cent.
Sunbelt, a gold-level Microsoft security partner, has identified Microsoft's Windows Live OneCare security suite, launched this month, and former Sybari products rebranded Antigen, as offending products and services.
According to Sunbelt such "ruthless" pricing will drive competitors out of business and prove a disincentive for those remaining to innovate. Sunbelt president Alex Eckelberry, who blogged the figures, cites a senior executive at one major security company who said "they weren't going to bother" launching anti-spyware since Microsoft has already made its own product free.
According to Eckelberry, word processors, spreadsheets and browsers don't threaten the safety of users or the national computing infrastructure as much as being forced to buy your security software from the same company that also makes your applications and operating systems.
"In a world where Microsoft has a hegemony on security," he warns. the implications may be far reaching, possibly to our own national security [our italics - get a grip, Eckelberry, Ed]."
Sunbelt is not exactly a disinterested player, but its claims are supported by Jupiter Research. Senior analyst Joe Wilcox, whose report Consumer Security Software: Microsoft Competition Demands Partner Response examines the implications of Microsoft's policy on partners, writes that there is "no question Microsoft is competing with its security software partners, and the company is doing so through aggressive pricing."
In response to Sunbelt's attack, Microsoft said Live OneCare and Antigen provides "good value to our customers and that all firms should compete to provide good value". A spokeswoman added Microsoft will continue to collaborate with a "wide range of partners", saying "customers want the freedom to choose the security solutions that work best for them". ®
Sponsored: Minds Mastering Machines - Call for papers now open