Casio snaps 7.2Mp anti-shake camera
Watch the birdie...
Secure remote control for conventional and virtual desktops
Casio has updated its Exilim digital camera line with a 7.2-megapixel image-grabber, 3x optical zoom and sufficient anti-blur signal processing to cope with the shakiest of paws.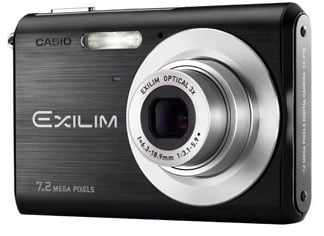 The EX-Z70 incorporates not only an 'easy mode' for the complete novice, but also a 'best shot' setting which grabs a series of shots, starting when you trigger the auto-focus, then lets you pick the best one to keep.
Casio also touted the camera's 200 shots per charge battery life. The EX-720 is due to go sale next month - perfect timing for the summer hols - for around £230. ®