Drains blocked? Try sardines
More Tesco product search merriment
Any reader who is currently experiencing blockage problems with his or her drains and thought that the solution involved either industrial quantities of caustic soda or some bloke from Essex sporting a white van, Dagenham cleavage and hugely impressive lengths of rod, is directed to Tesco's online tentacle which is offering an innovative alternative: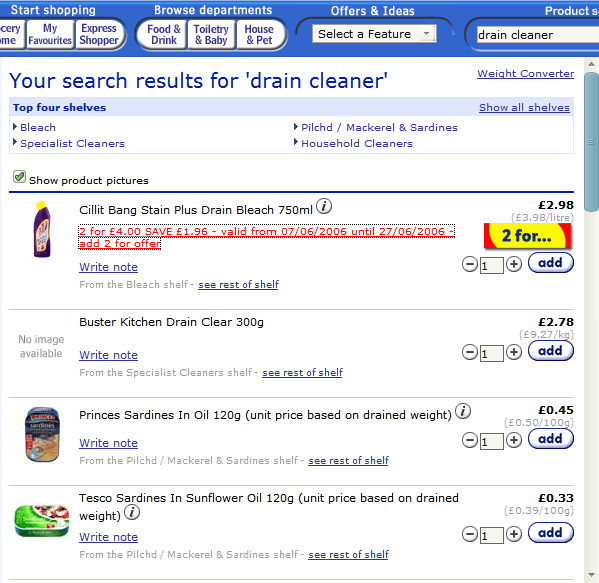 Yup, just last month the UK supermarket monolith was punting rum as a contraceptive; now it's suggesting tinned fish might purge your pipework.
We consulted our local plumber on the matter, who dismissed the prophylactic properties of rum with a perfunctory "load of old cobblers" before throwing 10 tins of Tesco's sardines down the toilet and charging us 120 quid for the privilege ®
Bootnote
Thanks to Sam Bryan for the plumbing tip.
Sponsored: RAID: End of an era?