PC shipments slow, but market still healthy
Laptop bounce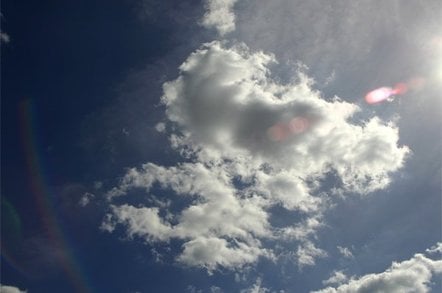 PC shipments slowed to 12.6 percent in the first quarter of 2006, but still managed to outdo March predictions of 11.8 percent annual growth, according to IDC.
Although computer shipment growth has slowed since 2004, when the first quarter recorded 15.1 percent year-on-year growth, and in 2005 when annual growth was 16 percent, the market continues to surprise analysts and exceed expectations.
First qaurter growth in Western Europe and the US declined by 1 percent more than expected, while other major regions also saw a fall-off in demand. However, once more the Asia Pacific region exceeded projections, while Japan and the Rest of the World regions also recorded healthy growth.
Despite the fall-off in shipment growth in the major regions, the market is still looking remarkably healthy, and analysts at IDC believe the outlook for 2006 is improving.
According to IDC, the outlook for shipment growth in 2006 has climbed to 10.8 percent, an increase from March's prediction of 10.5 percent. The 2007 outlook has also benefited, with a 1 percent increase to 11.7 percent and 2008 growth projections also increased slightly to 10.6 percent.
The analysts expect some 230 million units to be shipped throughout 2006, growing to 257.1 million in 2007 and 284.5 million 2008.
"Slower growth in mature markets, the delayed release of Windows Vista, and rising inventory increase the risk of slower growth," said Loren Loverde, director of IDC's Worldwide Quarterly PC Tracker.
"Nevertheless, we expect these factors will shift volume from 2006 to 2007 rather than reduce overall consumption, while strong demand in emerging markets, portable adoption, falling prices, incomplete market penetration, continuing technology development and aggressive competition between component vendors, PC vendors, and distribution channels will continue to fuel solid growth."
Looking further ahead, 2009 and 2010 are expected to see slightly reduced growth rates, but total volume for these periods are expected to be higher than earlier projections due to the higher level of near-term growth.
There is some good news for PC vendors too; the total value of worldwide PC shipments is projected to rise by between 3 percent and 5 percent each year until the end of the forecast period. Key factors that are being credited with this value growth are the increasing shift to portable PCs, desktop growth in emerging regions, and the introduction of dual core processors.
Copyright © 2006, ENN
Sponsored: Minds Mastering Machines - Call for papers now open