Prices slashed by e-auction
Public sector saves on hardware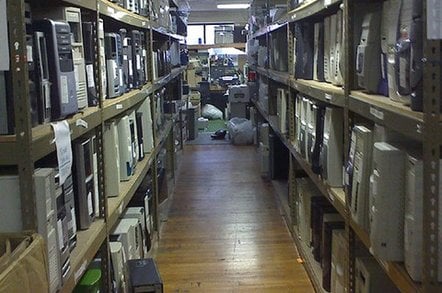 Twelve public sector organisations have used an electronic auction to achieve record savings on IT hardware, according to the Office of Government Commerce (OGC).
OGC, the Treasury purchasing agency, announced it has saved £2.7m on computer hardware through its latest e-auction.
It claims it delivered a 41 per cent reduction in price - the best saving to date - against a starting figure of £6.5m, in the fifth in a series of collaborations between the OGC and buyers from central government, local authorities and the NHS.
The e-auction is the first known collaborative cross-public sector event run under new European Union procurement regulations, which came in effect at the start of the year. It is also the first public sector e-auction to use "transformational" bidding, where the suppliers' price and qualitative evaluations are taken into account.
Twelve organisations, including the Countess of Chester Hospitals Foundation Trust, Finmere Church of England Primary School, and the Procurement Agency for Essex, took part. Some 400 bids were received from seven suppliers during the seven hour event.
The process was managed by the OGC, including the writing of specifications, invitations to tender, and preparations for the e-auction. Technical services were managed by global information management suppliers, Achilles.
The company claims to have conducted several hundred e-auctions for large buying organisations within many sectors, including manufacturing, services, utilities and transport.
OGC procurement programmes director Richard Abbott said: "OGC will be continuing to look at leveraging significantly larger and more strategic engagements with key players in the hardware market."
The government is increasingly using e-auctions as an effective method of delivering better value for money. The benefits are believed to include less bureaucracy, attractiveness to small businesses and reduced tender costs for both the supplier and the purchaser.
Last autumn the OGC held a "showcase" e-auction, to highlight how they could save public sector money. Nearly 140 NHS trusts across England took part, with Hull and East Yorkshire NHS Trust as the host. Eleven IT hardware suppliers battled to get the business of the trusts, grouped into six regional consortia.
This article was originally published at Kablenet.
Kablenet's GC weekly is a free email newsletter covering the latest news and analysis of public sector technology. To register click here.
Sponsored: Minds Mastering Machines - Call for papers now open