Mid-market storage wars redux
EMC and IBM face off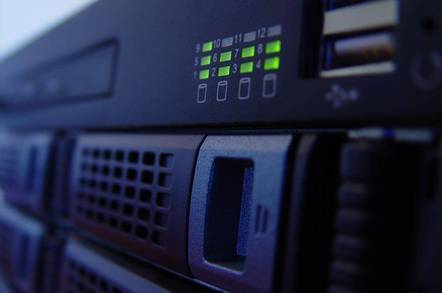 The mid-market for storage arrays is one of the sweet spots for vendors. Getting this market right is crucial to storage vendors and technology refreshes and advances can make the difference between competitors.
It was no surprise therefore that EMC and IBM launched new storage offerings targeting this sector within 24 hours of each other. EMC has launched the CX3 UltraScale architecture, the newest additions to the Clariion family, with three models that scale from a maximum of 120 drives to 480 drives, along with having more memory and processing power.
The new systems scale up into space that previously only Symmetrix could reach. This represents not so much an overlap between Symmetrix and Clariion, but more a realisation that mid-market and large enterprise customers have needs for scalability that may not require all of the bells and whistles of high-end systems.
The new systems also support 4 Gigabit per second fibre channel end-to-end, and in the larger two models, customers will be able to mix 2GB/sec and 4GB/sec drives to create tiered storage within the same array.
Separately, IBM has announced the new DS4700 with two models that also support end-to-end 4GB/sec technology. The 4GB/sec interfaces are designed to auto negotiate down to 1GB/sec and 2GB/sec speeds for backward compatibility. The DS4700 also has DACstore technology that enables dynamic, data-intact portability to every drive.
While the headlines are full of the eye-catching faster interfaces for greater performance, the important thing is that mid-market storage is no longer a mini-me, hacked down product to fit a lower price point. These new products offer genuine performance and scalability improvements over previous offerings. Customers may also find this provides a good opportunity for storage consolidation of older products.
Information lifecycle management (ILM) is all about putting the data on the appropriate storage depending on its relative value at any point in time. Tiered storage - the ability to move data to the appropriate storage as its value changes - is an idea the vendors have flogged for some time, but it requires storage systems that provide varying levels of performance, scalability, and availability to meet various tier requirements.
EMC's Clariion and Symmetrix systems are clearly differentiated, as are IBM's DS4000 systems and the DS6000 and DS8000 families. Customers looking to expand their mid-level storage with faster, more scalable systems should take a look at these new systems.
Both vendors have contributed intellectual property and new capabilities. EMC has a new architecture for the CX3 systems, and IBM has improved various technologies in the new DS4700 system. It is worth having a look.
Of course, since these two competitors are vying for the same customer mind share, we expect the competitive wars to heat up, especially as the systems were announced so close to each other. Neither wants the other to have an advanced lead in this space.
EMC and IBM customers will probably talk to their account managers and channel partners in the quarter. We also wonder when HP and others will launch their products. Mid-market storage in 2006 is an exciting place to be.
Copyright © 2006, IT-Analysis.com
Joyce Becknell is research director at The Sageza Group, addressing strategic and tactical issues for clients located in Europe. She works with vendors, business partners, regional and local ISV and channel partners. Prior to joining Sageza, Joyce has worked as an industry analyst covering IBM, Sun, HP, Cisco, Dell, Microsoft, and Compaq, and has worked for both Dell and Tricord.
Sponsored: Minds Mastering Machines - Call for papers now open