Western Digital My Book goes Pro with Firewire 800
That's one for the Mac brigade then ...
Western Digital has added a new member to its range of My Book external hard drives.
My Book Pro Edition sports three interfaces to give a choice of Firewire 800, Firewire 400 and USB 2.0 and is available in capacities of 250 and 500 GB.
Inside the casing the drive spins at 7,200rpm and has 16MB of cache with a read seek time of 8.9ms.
The 1394a Firewire 400 interface gives a transfer speed of "up to 400Mb/second", while USB 2.0 is "up to 480Mb/second".
As the name suggests, the Firewire 800 interface runs up to 800Mb/second, In the event that you don't have any need for Firewire 800, the Premium Edition offers Firewire 400 and USB 2.0, while the Essential Edition has a USB 2.0 interface.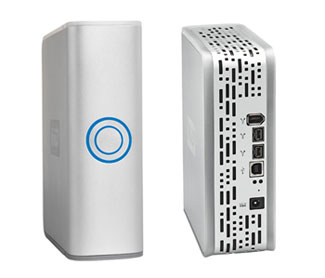 At the time of writing, WD's My Book product page didn't list a data transfer speed for the 1394b/Firewire 800 interface, but we reckon that's just an oversight.
My Book Pro Edition requires no additional software CDs as it self-installs when you connect it to your computer. The drive then automatically powers on and off with the computer to which it is linked.
Suggested retail prices are £279.00 inc VAT for My Book Pro Edition 500 GB and £149.00 inc VAT for My Book Pro Edition 250 GB. ®