CSC UK staff face compulsory redundancies
Cheap shots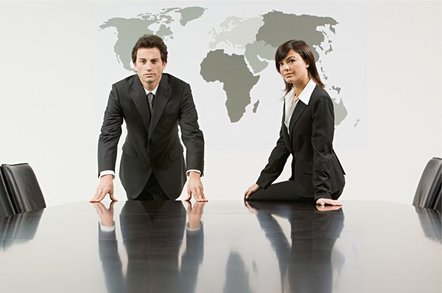 Compulsory redundancies could be on the cards for CSC's UK employees as it attempts to fine tune the lay-off program it announced last month.
The firm announced a voluntary redundancy scheme last month as part of a big cutback program in Europe.
However, El Reg has been told that a flood of high paid staff have volunteered for the scheme. This means the redundancies would cost the company more than it bargained for, and so it has reserved the right to impose compulsory cuts on other staff instead.
CSC Global Infrastructure Services VP Paul Holloway is said to have told staff in a conference call that the company was willing to upset its employees in order to cut costs.
The company said today: "CSC to date has achieved real success with its Voluntary Redundancy Programme. The company have accepted just under 1,000 applications from staff wishing to leave under the voluntary programme, which has an enhanced package.
"Moving to compulsory redundancy is not definite and if it is required it will be to address a very small number of remaining surplus roles."
CSC yesterday posted mixed Q4 results on Wall Street. Overall revunues unchanged on the corresponding quarter the year before at $3.88bn, in line with expectations. Net income slumped to $199.4m, from $411.8m in Q4 2004.
Against growth in public sector contracts, which jumped 13 per cent to $1.37bn, worldwide commercial revenues were down nearly six per cent to $2.52bn. European operations sank 11 per cent to $1.13bn. Bosses said the 5,000 job losses would boost the European arm's balance sheet. The firm has been rumoured as a takeover target for some time now. ®
Sponsored: Minds Mastering Machines - Call for papers now open