Firms punt Mac-friendly TV, PVR boxes
Oddly, analogue only
Two companies this week launched products designed to turn Macs - the Mini in particular - into PVRs. Miglia's TVMax is the most Mini-friendly of the two, but I-O Data's GV-1394TV/M3 connects to a Firewire port - handy for folk with USB 1.1-era computers.
The TVMax, by contrast, requires a free USB 2.0 port. It's styled to match the form-factor and design of the Mac Mini. The box ships with Elgato's eyeTV PVR software, and it's capable of converting content in hardware to PSP- and iPod-friendly formats. It bundles electronic programme guides from Titan TV (US) and TVTV (Europe).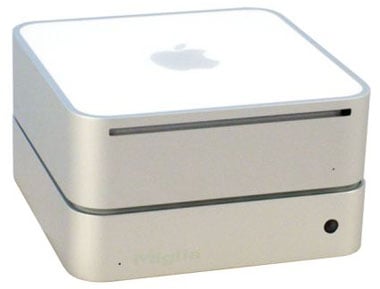 The TVMax neatly supports both PAL and NTSC video standards - handy for UK and US usage - but the integrated TV tuner is analogue, so Brits will need to hook up a set-top box if they want to watch Freeview content. That said, the TVMax sports an array of analogue ports to grab video content from DVD players, VCRs, set-top boxes and the like.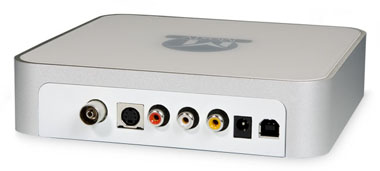 I-O Data's box offers much the same functionality, providing PVR features, analogue content capture and push-button iPod video conversion. The GV-1394TV/M3's software hooks directly into Apple's iLife 06 apps iDVD and iMovie. It offers some clever picture enhancement technology, but it too contains an analogue tuner.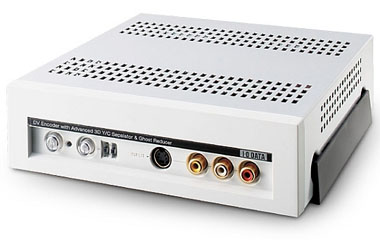 The GV-1394TV/M3 is set to ship in Japan at the end of the month for around ¥27,400 (£131/$246/€191). TVMax is available now in the UK and US for around £169 and $249, respectively, and on continental Europe for €249. ®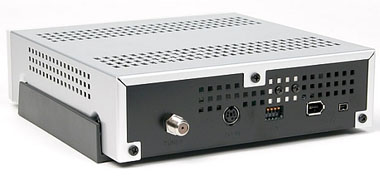 Sponsored: Minds Mastering Machines - Call for papers now open