Where innovators meet moneybags
Ideas Demo'd to pan-European venture community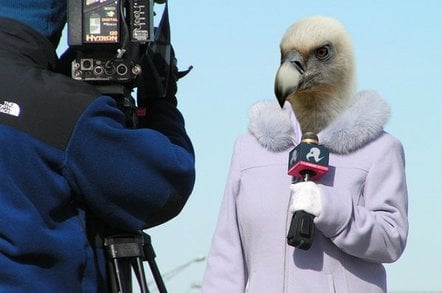 Innovate Europe Chris Shipley won't give anybody money. So why are high-tech innovators who want money clustering around her in the Spanish town of Zaragoza this week?
Innovate Europe '06 is a forum for money to meet brains. And Shipley, best known for her Demo and DemoMobile shows in the US, wants to kick-start a European-wide community of money and ideas. "It worked in the US, and there's no reason it can't work here," she said.
The formula is familiar to anybody who has been to Demo, with the VCs and "angel" investors clustering around while bright ideas kids get 10 minutes on stage to do their pitch. And then, there are panels of financial experts to discuss trends in the finance community.
The two day fest is held in Zaragoza, northern Spain, because the Mayor is subsidising it. The local authority wants to become known as a centre for conferences and seminars; the Congress palace is huge and opulent and modern, with built-in Wi-Fi internet (which actually works!), and the city is unspoiled by mass tourism.
That's probably another way of saying that nobody flies here except Ryanair.
Ryanair has in the past come under fire for taking money from towns like this, in exchange for flying in. It's even been alleged that, on occasion, local authorities have found ways of sponsoring the flights - and certainly the six-pounds-plus-airport-tax fare from London Stansted does make you wonder if someone is "priming the pump" in some way.
But the evidence is that this, the second ever Innovate Europe conference, is succeeding. This year is "much more energetic" than last year, according to Mike Sigal, CEO of Guidewire, the organising firm. Sigal is an energetic, smooth-headed Steve Ballmer clone (a bit less loud, though), and he reckons that although there are roughly the same number of people - both innovators and moneybags - this year is much healthier than 2005 was.
Partly, the health comes from a change in the European business atmosphere and finance weather, Sigal says. "Last year, people were still in their financial funk, and money was still hard to come by. This year, that's finally blowing away, and people have money and want to invest."
But it goes deeper; there's the beginning of a pan-European venture community, Sigal feels. "We had far more Spanish presence last year; this year, we've attracted people from all around Europe." The demo platform echoes to English, French, Spanish, American and even Australian accents as the innovators do their pitches. And the same variety of accents applies to the VCs when they do their panel sessions.
Shipley and Sigal don't throw the innovators to the wolves unprotected. For two days, "mentors", such as Press Here founder David Tebbutt, have been coaching them in their pitch, getting them to understand what to say and what not to say.
And it's working. "I spent four hours coaching one presenter - it was like giving birth," Tebbutt said. "But at the end of the pitch, they got a cheque. That made all the effort worth while."
The sessions are kind to venture capitalists. That's not surprising, because they are here to write cheques, and nobody wants to go into the arguments about the difference between European and American VC ethics here and now - but the sessions have been focusing on the issues of raising funds, and whether you'd do better to go to an "angel" investor - someone with a lot of personal money - or to an established firm.
Not entirely surprisingly, the VCs here are not uniformly enthusiastic about the idea of borrowing money from angels.
The angels are (one VC said) inclined to have a short attention span. Responding, a group of corporate investors (people including eBay, Microsoft, Symbian and BT) who give money to partners or potential partners, insisted that "we can do a lot more for you by working with you and actually giving you business, than a capital firm can do".
Shipley warned that dealing with these industry giants is "a bit like dancing with an elephant" - you can get crushed.
We'll cover some of the more interesting pitches as they unfold in Zaragoza. ®
Sponsored: Minds Mastering Machines - Call for papers now open