HCI lobby concedes defeat
Bashing head against Treasury wall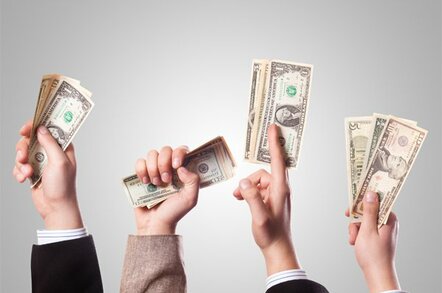 The IT industry has given up trying to revive the PC tax break that was snuffed by the UK government last month.
The Home Computing Initiative (HCI) was set up as a tax break to help needy famililies access PCs. Only after the government decided to axe the subsidy in March did it emerge that it may not have helped those it was intended to.
Funded by BT, Intel and Microsoft, the HCI Alliance had subsequently become the core of a campaign to have the tax break revived.
It lobbied the Government to bring the scheme back, with revisions that would better direct it at poor people, who were falling below the radar of the existing set up. But, in a statement yesterday, the alliance said it had all but closed up shop.
Director Vivien Quinn said she would not waste any more time on the issue. "When you bang your head against a brick wall, you eventually get a headache," she said.
The HCI Alliance is assessing options for a scheme of its own. Like HCI, it would sell PCs to employees, making deductions from their wage packets. Unlike HCI, it would not offer a tax break.
The Treasury is understood to be examining other ways to get PCs into the hands of the more needy.
The campaign to reinstate HCI had been an attempt to get more PCs into homes and, therefore, improve Britain's skills base. It was also designed to help those PC traders who had come to rely on the tax break for their bread and butter and had been left high and dry by the six weeks notice given by the Treasury on the scheme's closure. ®
Sponsored: Minds Mastering Machines - Call for papers now open