Vista bad news for anti-spyware market?
Security firms may need to up their game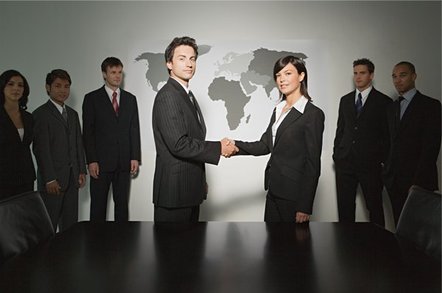 The extra security features in Microsoft's upcoming Vista operating system could negatively affect smaller security firms, according to a new report.
The report, from the Yankee Group, suggests that as Microsoft users get a welcome security boost when the new Vista operating system is finally available, aftermarkets for anti-spyware and desktop firewall applications will be hit dramatically.
However, it is not all bad news for smaller security firms, as anti-virus vendors are expected to be safe from Microsoft's new security applications. Coupled with Microsoft's record for security flaws in its software, it is likely that third-party anti-virus vendors will still be kept quite busy, as the software giant has a lot of ground to make up with consumers.
"Overall, Microsoft Vista will bring spectacular improvements to the overall level of security for users, but only if Microsoft succeeds in making customers and ISVs comfortable with the new security system," Yankee Group security solutions and services program manager Andrew Jaquith said.
"However, Windows security issues will continue to be a permanent fact of life for Microsoft, which means that third parties will always have a rich and robust aftermarket available to them to serve."
The Yankee Group also believes that widespread adoption of the new OS won't match Microsoft's estimate of 400m desktops in 24 months.
Conor Flynn from security firm Rits doesn't think security firms will be killed off by the new operating system. "There will be a certain segment affected by Microsoft's bundling," he told ENN. "But there is always a market for specialised or focused products to exist."
He also pointed out that existing security firms will most likely be forced to up their game, producing better products for customers.
Microsoft will also have to be careful that the new system adheres to competition rules. Microsoft has already been put on the alert by EU regulators, who will be closely watching Vista for signs of anti-competitive practices. The operating system has also been hit with a series of delays, and will now be available to consumers in 2007, missing the crucial Christmas market.
Copyright © 2006, ENN
Sponsored: Minds Mastering Machines - Call for papers now open