Transact a bit of service business
Getting transaction rabble in order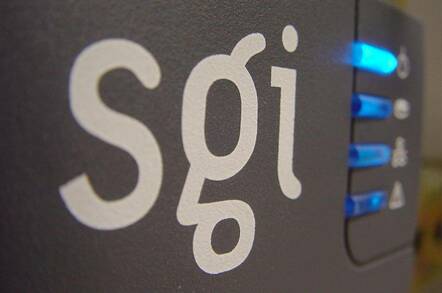 Comment The big weak-point of just about any trading in a loosely-coupled, composite-application, service-based environment is the ongoing lack of sound transaction management systems.
The closely contained world of the archetypal Transaction Management system – where all transactions have readily definable start and end points and the commitments and confirmations of all points in-between can be tightly managed – cannot work in a world where some processes are completed quickly by some applications, some are completed slowly, and some appear not to be completed at all.
But that is now the nature of conducting transactions in an increasing number of web-based services and it will become even more the case as service-based business processes and practices develop. One of the key issues emerging is that there is a subtle but fundamental change going on in the nature of transactions. Up till now the management of the actual transaction has been a follow-up process to 'the sale'. It has been the business process that occurs after someone has agreed to buy something.
With the coming of loosely-coupled services however, the transaction and sales processes become increasingly intertwined. This is particularly the case as more business is conducted directly between supplier and consumer where, for example, the latter may start an online transaction and then stop, without the transaction 'management' necessarily knowing whether it is a dead stop where the transaction has to be unwound and killed off, or whether the potential customer is now frantically trying to remember where they left their credit cards.
Such situations can then create a follow-on problem with loosely-coupled applications, in that one request from one application can create many subsequent requests from other programmes. It is theoretically possible for a business system to initiate the equivalent of a Denial of Service attack all by itself.
A step along the road to providing a solution to this problem is now available in the latest version ZXTM, the traffic management system developed by Cambridge-based Zeus Technology. The company has extended the capabilities of the tool so it can be run in parallel with an Enterprise Service Bus (ESB). The ESB is an essential tool for sending service requests to the right recipient system or user, but its weakness is that it has no discrimination capabilities over the content of the service requests.
Zeus claims it can solve this problem by using its traffic management technology to open up the traffic to determine what functions are being performed by the requests. With this information it then becomes possible to re-organise the traffic to ensure that transaction processes flow correctly, as well as redirect traffic to use under-utilised processors – particularly important in large, virtualised systems built on consolidated server environments.
To this end, the company has now become a partner in VMware's Technology Network.
The company also claims that ZXTM sports a particularly easy user interface so that business users can adapt it to business needs. Developers can indeed fully customise it if required. ®
Sponsored: Learn how to transform your data into a strategic asset for your business by using the cloud to accelerate innovation with NetApp