Linux hater/traitor turns to Windows
Communist hackers laughed Shelley out of town?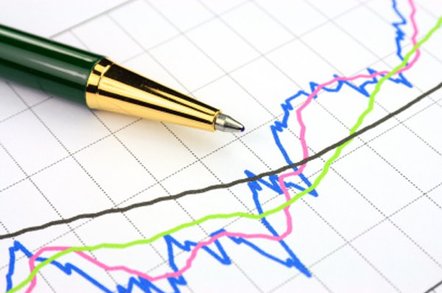 Internet satirist Shelley the Republican has embraced Microsoft Windows, barely 10 days since publishing a tongue-in-cheek diatribe that painted the open source community as a bunch of communist hackers.
Shelley side kick Tristan wrote a weblog that asserted the free, open source operating system Linux, a rival to the omnipresent operating system sold by US behemoth Microsoft, was the product of a communist plot to overthrow American capitalism and had been gleefully exploited by terrorist-at-large Osama Bin Laden.
This was from the same publisher that justified the headline, "Europe: Liberal Hell", with statistical references that included the revelation that 29 per cent of Europeans wear leather or rubber underwear, or that 25 per cent of European marriages had been "divorced as a result of leather or rubber fetishes".
The Linux story created a bit of a stir in the open source community - not surprising given the lack of restraint demonstrated by your average ubergeek with too much chocolate in his gullet and caffeine in his brain. Nearly 54,000 references to the Linux article have appeared on Google in the 13 days since it was posted. Shelley was inundated with insults in reply to the article.
Shelley's weblog was out of action today, but the following message was displayed: "Friends. We are currently in the process of switching our hosting to Windows. Please check back tomorrow. God bless, Shelley."
Shelley had been accused by nosy techies of running the website on a Linux operating system, after publishing the original piece.
"Me and Linux hosting? Never!," Shelley replied to one of nearly 500 postings to the site, most of which contained insults from open source geeks.
Was Shelley a secret Linux lover, forced by vindictive propellerheads to ditch the operating system in favour of Microsoft, the obese victors of that great meritocracy, North America? Shelley, alas has been unavailable to comment.
The article had claimed that open source was created by communist hackers in Europe and China, jealous of the "great American engineering", produced by "productive" organisations like Microsoft.
"They hate our lead in computing technology and will stop at nothing until they have control of all of our computers," it read.
Maybe the "seductive Marxist ideology" Shelley attributed to the open source movement is not that far off the mark. The community clearly takes a Stalinist approach to dissent as well. ®
Bootnote:
Shelley is since back online and on form. She had denied having her Web site hosted on Linux, she said, because that's what her webmaster told her. So she sacked him, as only a blue-blooded capitalist could do.
Sponsored: Minds Mastering Machines - Call for papers now open