Microsoft and SAP do a Duet on Office
Integration dance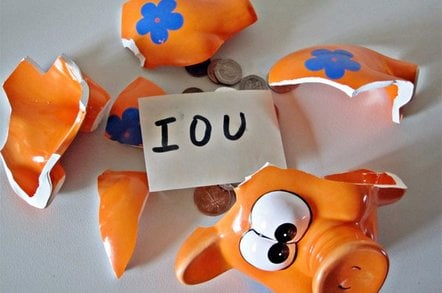 Microsoft and SAP have laid out a roadmap for Mendocino, renamed Duet, and promised greater integration between their Office and business applications to automate business activities.
Duet 1.0, scheduled to launch on 28 June just over a year after Mendocino was unveiled, will debut with four so-called scenarios for use by employees, the companies said Tuesday. Scenarios integrate workflows and data in Microsoft Office and SAP applications and data repositories.
The companies will follow June's launch with the release of two value packs during the third and fourth quarter, with additional scenarios that target management and sales. Support, too, will be added for newer versions of SAP with support for the forthcoming Office 2007.
SAP and Microsoft announced Mendocino as a way to expose data held in commonly occurring SAP systems, like sales and HR, through the Office front end. Integration with calendaring and messaging capabilities appears to be in the driving seat, as this - next to Word and Excel - are arguably Office's most popular application among business customers.
Microsoft hopes to enhance the value of Office 2003, and the forthcoming Office 2007, by enabling users to tap SAP's dominance in back-office applications.
Shai Agassi, president of SAP's products and technology group and an executive board member, picking up on Microsoft's common lexicon for Office users - "information workers" - told press and analysts: "We are focusing on the information worker community. We want to take business processes and access and interact with them from a Microsoft Office environment. That lets customers leverage existing investment in their [their] backbone and in Office."
SAP is expecting big things from Duet. Agassi said SAP hoped to quadruple its number of customers by exploiting accounts that are running Office with SAP. That means Duet forms one plank in the company's overall strategy to serve a combined market consisting of business process, mid-market and "business solutions" worth $70bn by 2010, up from its $30bn business applications market.
The companies are also keen to draw a distinction between integration of Office and SAP, and Microsoft's separate integration between Office and its Dynamics back office software, a project called Snap. Duet targets enterprise users while Office and Dynamics is aimed at the mid-market, the companies said.
"Both of us believe this idea of Office connected to business process systems is very important," Microsoft business software division president Jeff Raikes said. "SAP's leadership in the enterprise space is the thing we focused on here jointly. We are each approaching how Office fits into the rest of our product lines."
While both companies are keen to champion the possibilities of Duet, it seems developers and systems integrators will have to wait some time before they can actually build their own scenarios. SAP built scenarios using its own internal model driven environment, and the company is not saying when it will release development tools to third parties. It has, though, promised tools would work with developers' integrated development environments (IDEs) of choice.
In the meantime, developers, SIs and customers get to customize the scenarios using tools that will ship with Duet. Additionally, SAP noted, Duet uses the WS- web services specifications for partners to plug in their own information sources and applications, such as enterprise resource planning (ERP).
Ahead of that, partners and customers have Duet 1.0 and the two value packs to content with. Duet 1.0 will provide employee-level functionality with lead, organization and budget monitoring, and time management integrated between Office and SAP. Value pack one will include scenarios for management-level types, including recruiting and analytics, while value pack two will add activity and contact management, and purchasing functionality. The first value pack will also add support for mySAP 2005 and internationalization and the second pack will update Duet to work with Office 2007. ®
Sponsored: Minds Mastering Machines - Call for papers now open