Hackers libel Canadian PM on train signs
Harper 'eats babies' taunt confuses commuters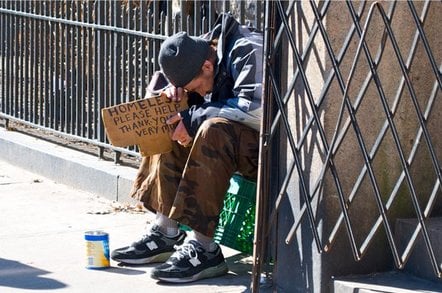 Bewildered Toronto train passengers were left scratching their heads after a hacker altered advertising signs to announce that Stephen Harper, the country's prime minister, "eats babies".
An unidentified ne'er-do-well broke into systems controlling electronic signs on Toronto's westbound Lakeshore GO Transit train to substitute transport updates for banners mocking the Canadian political leader.
Scrolling LED signs on several trains repeated the message "Stephen Harper Eats Babies" every three seconds during the duration of the attack, which took place on Thursday and Friday last week as well as Monday 1 May. Some commuters, unsurprisingly, thought they were hallucinating.
Gerry Nicholls, vice-president of the National Citizens Coalition, a conservative think-tank formerly headed by Harper, told the Toronto Star: "You go home and you are trying to rest from work and all of a sudden where they usually talk about Ticketmaster, all of a sudden you see this thing say 'Stephen Harper Eats Babies'. I wasn't even sure when I got off the train. Was I hallucinating?"
"No one (in the car) seemed to be reacting to it," he added.
Security specialists told the Toronto Star that the attack was probably carried out by a remote control device that can be used to program scrolling electronic signs. The kit can be bought over the counter at electronic hobby stores, such as Sam's Club.
Transport chiefs have promised to step up security in order to prevent copycat digital graffiti attacks. They plan to password protect 790 digital signs to prevent tampering, using specialist software shipped from the US.
"We regret it happened and we're sorry if anybody was offended, including the prime minister," GO Transit spokesperson Ed Shea said. A spokesman for the prime minister categorised the attack as "inappropriate and disrespectful". ®
Sponsored: Minds Mastering Machines - Call for papers now open