HCI lobby's plea for mercy
A wing and a prayer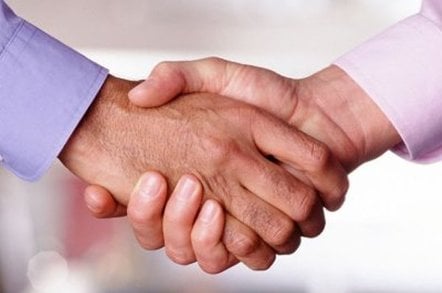 The industry association of deserted HCI traders has presented proposals to resuscitate their intravenous tax subsidy before a commons debate on Tuesday.
Since the Home Computing Initiative was scrapped in the budget last month, various business lobbies have been seeking to have it reinstated. The Conservatives and Liberal Democrats are expected to table amendments in its support during the second reading of the Finance Bill on Tuesday.
The treasury is conducting its own informal consultation.
The HCI Alliance, a trade lobby, proposed today that the government "put the abolition of the tax exemption on hold" while it considers alternative ways of helping people buy home computers.
But the HCI Alliance's proposal merely tinkers with the old scheme.
It includes a mixture of checks to ensure the scheme isn't abused and that is doesn't unfairly favour those who earn enough to money to buy their own home computers with cash. It then proposes linking HCI to other campaigns that promote digital inclusion (equality) and digital strategy (education).
The most important suggestion, which would tackle the fatal accusation that HCI wasn't of any use to those it was supposed to help most - namely, the poor - is unfortunately lacking.
These rules were reconsidered, only weeks ago by the Low Pay Commission. It recommended no change because the existing rules - which prevent employers deducting anything from the already meagre pay packets of people on the minimum wage - prevent the working poor from being exploited.
There are two arguments that might work in HCI's favour on Tuesday. The Commons might be persuaded that the Treasury ought to have given fair notice to those firms that became dependent on its subsidy, because the 10 days they got was, for some, nothing less than an unofficial winding up order.
Now that notice period has already passed, arguing the case that it should have been longer is a far cry from having it reinstated so that HCI traders can adjust to life without a government subsidy.
Secondly, they could argue that an alternative scheme could be established to help the poor get home computers, while HCI could be carefully targeted.
The HCI Alliance says 30 other countries are considering or establishing a scheme based on the now defunct British model.
The Treasury wants its consultation to produce a scheme that will help the unemployed get computers as well. It has ruled out a tax break. That pretty much rules out HCI. ®
Sponsored: Minds Mastering Machines - Call for papers now open