Rambus awarded $306.5m in Hynix patent case
One case down...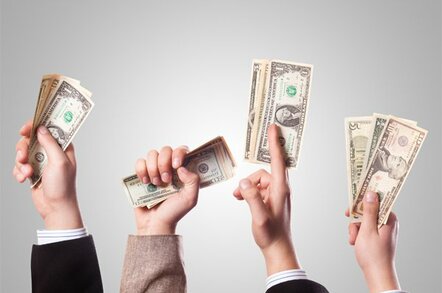 Rambus has won its month-long patent infringement trial against South Korean rival Hynix Semiconductor. A San Jose, California jury yesterday awarded compensation to the US chip interface designer in the sum of $306.5m.
"We are very pleased with today's result – and very thankful for the considered attention of the jury and the court in this lengthy trial," Rambus senior vice president and general counsel John Danforth said.
This case was originally filed by Hynix against the Los Altos, California-based company in August 2000. Hynix sought declaratory judgments that 11 patents were invalid and not infringed. But Rambus countersued and eventually the case was expanded to include Hynix's SDRAM, DDR and DDR2 memory products and 59 patent claims from 14 Rambus patents.
In pre-trial proceedings, the trial judge granted summary judgment in favour of Rambus, finding infringement as to 11 of the original 59 patent claims. The trial judge subsequently permitted 10 patent claims to be presented to the jury at trial, including two that were the subject of a favourable summary judgment motion.
The jury in the San Jose division of the US District Court for the Northern District of California was asked to consider whether Hynix products infringed the remaining eight claims and to consider a variety of challenges by Hynix to the validity of all 10 claims. The jury upheld Rambus' position on each of these issues.
In addition to the still pending Hynix case, Rambus has other patent cases pending against Micron, Samsung and Nanya, addressing similar patent claims against similar products, as well as other issues. Rambus also has a pending patent case against Micron, Samsung and Nanya addressing, among other things, more advanced patented technologies as used in more advanced memory products such as DDR2, GDDR2 and GDDR3.
In addition to these patent cases, Rambus has a pending anti-trust case against Micron, Hynix and Samsung addressing issues that include an alleged joint boycott and the alleged use of an admitted criminal price fixing conspiracy between 1999 and 2002 to further that joint boycott.
Rambus has also asked for a permanent injunction against Hynix to stop the manufacture, use, sale, or import to the US of infringing Hynix memory products. This will be addressed in future proceedings and will likely await resolution of another phase of the Hynix case, currently expected to be tried this summer, that addresses the Hynix counterclaims. Those Hynix counterclaims include challenges to the enforceability of Rambus patents and allegations that Rambus defamed DDR SDRAM or otherwise impeded market adoption of DDR SDRAM.
Copyright © 2006, OUT-LAW.com
OUT-LAW.COM is part of international law firm Pinsent Masons.
Sponsored: Minds Mastering Machines - Call for papers now open