MS Word causes academic dust-up
Researchers RTFM, discover back-stabbers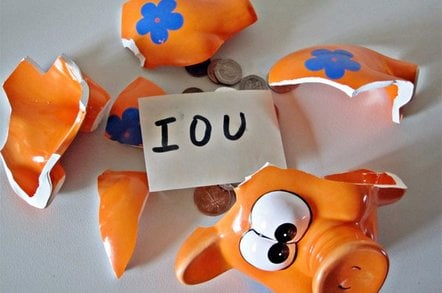 Microsoft Word is causing problems in the catty world of peer reviewing, which ensures research is properly carried out, The Chronicle of Higher Education reports.
Academics are wising up to a relatively inconspicuous feature that allows authors to find out which of their rivals have rubbished their work, raising the possibility of some serious bunfighting at research conferences.
Word automatically gives every document an author tag based on information pulled from the computer when the file is saved. It remains in the document's preferences summary, so when journals return reviewed versions of articles, the details of everyone who amended it remain.
Because careers, funding, and long standing rivalries are at stake, publishers like to keep reviewers' identities anonymous. The promise of anonymity is also key to the reviewer making honest comments.
In the interest of objectivity, the reviewer is often not allowed to know who did the research.
Some publishing professionals have apparently been unaware of the author tag feature. One researcher reports a journal's editor being "horrified" when he alerted her after being contacted by the author of an article he'd reviewed.
Mur K Muchane, executive director of information technology services at Davidson College, said: "I would guess that the vast majority of folks just don't know that that's there."
The publicising of this feature in the academic community is sure to see washed-up researchers reopening rejected articles to see who put them on the slippery slope to obscurity.
Microsoft says the next version of Office will come with a toolkit called Document Inspector which will help users strip out private data.
The Chronicle of Higher Education piece is here. ®
Bootnote
For an extreme example of when peer review goes bad, revisit the Hwang Woo-Suk saga, which got top journal Science in a whole world of trouble.
Sponsored: Minds Mastering Machines - Call for papers now open