Red Hat CEO likens Oracle to US car manufacturer
Let's get personal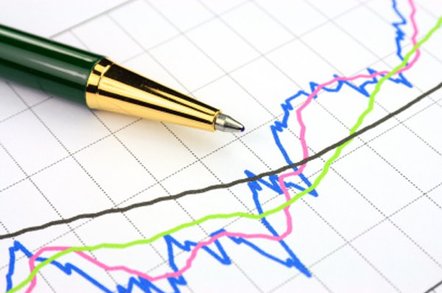 Red Hat chief executive Matthew Szulik has added his voice to the growing stream of rebuttals to Larry Ellison's comments about buying Novell and "owning" Linux.
In an open letter to the Financial Times, Szulik criticized the 30-year track record of companies like Oracle in their treatment of customers and signed off essentially saying the days of closed-source software vendors are numbered.
Open source and Linux have unleashed a "new competitive period" replacing "the proprietary walled gardens of software vendors," Szulik said. Closed source software companies have taken customers for granted during the last 30 years, he observed.
Szulik's letter came five days after the FT quoted Ellison saying he'd evaluated buying struggling Novell to "control a full stack" in an interview that swiped seven per cent from Red Hat's share price on Monday and prompted Wall St to re-assess the future of the fast-growing Red Hat.
Goldman Sachs said Ellison's comments "confirm our concern that Oracle now views Red Hat as a competitor" and the situation could lead to more aggressive pricing.
Ellison caused consternation when he said Red Hat's purchase of open source middleware provider JBoss puts Red Hat in competition with his company and IBM. Ellison told the FT, Oracle and IBM would have to re-assess their partnerships with Red Hat.
For its part, IBM is taking a less inflammatory approach, even rebutting Ellison's words. Scott Handy, IBM's vice president of Linux and open source, reportedly said the deal does not change IBM's relationship with Red Hat substantially. "Lets not be confused. We all sit on the same side of the fence: all Java is good, all standards are good. When you look at the bigger ecosystem battle going on which is [Microsoft] .NET versus open, it's all goodness," Handy said.
Handy added IBM would remain loyal to its strategy of supporting dual Linux distributions, even if Oracle bought Novell.
Red Hat's Szulik, though, was on the velvet-tongued warpath on Thursday. Szulik compared the US software industry to the moribund US auto industry, with open source companies like Red Hat cast in the role of Japanese carmakers challenging the establishment on innovation and commitment to customers.
"The US automotive industry is a good case study, in comparison to the state of the domestic US software industry," Szulik wrote.
He went on: "I believe the technology industry has entered an era where the customer, an asset taken for granted by many technology companies during the past 30 years, has moved front and center in the internet. The absence of lock-in due to open source software has created a new competitive period where innovation and value added replaces the lack of alternatives created by the proprietary walled gardens of software vendors."
The planned acquisition of JBoss would create an opportunity for Red Hat to grow through "independence, clearly focused on creating value through the collaborative process of open source software development," Szulik said. ®
Sponsored: Minds Mastering Machines - Call for papers now open