SAP rallies ISVs to own community
Extending the platform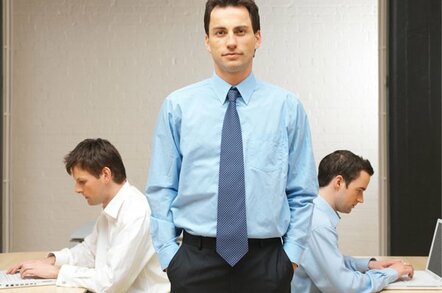 SAP has launched an initiative encouraging partners large and small to develop new applications and business processes utilizing and extending its underlying platform.
SAP's Enterprise Services Community has been launched at the company's Enterprise Services Partner Summit in San Francisco, California, with the initial backing of 60 members. The business applications giant said community members will create and consume applications and services based on NetWeaver and the xApps composite applications - key elements of SAP's Enterprise Services Architecture (ESA). Among those signing up are Cisco Systems, Hewlett Packard, Mercury Interactive, Juniper Networks and Research in Motion.
SAP will use the community to validate its own ideas for proposed new applications and processes and as a place for partners to propose their own applications and processes for use in SAP's middleware and applications.
As such, SAP announced a set of so-called definition groups, where members will request and collaborate on services. The first three groups tackle banking, RFID and geospatial information, and will review services for mobile technologies. More definition groups are planned for the coming weeks, SAP said.
Recently appointed vice president for SAP's platform ecosystem Zia Yusuf told The Register the community would allow partners and customers to "provide input in a structured way" into development around specific scenarios and vertical markets. "You are talking about partners and customers who understand the businesses processes and [who can] make them come alive in that industry," Yusuf said.
SAP first pitched the Enterprise Services Community last year, as part of its overall NetWeaver and ESA strategy. The community is designed to help drive creation of xApps, SAP's own particular take on composite applications - applications that are built using elements from other applications, assembled on the fly using web services.
The man initially leading the community push was Java Community Process (JCP) co-founder George Paolini, who joined SAP from Borland Software in 2005. Paolini at the time promised an organization that would "borrow' from the rules and governance processes of organizations like the JCP. Paolina has apparently now left SAP for "personal" reasons, with SAP veteran Yusuf taking over.
The community is designed to rally independent software vendors and systems integrators to SAP, using an "ecosystem approach." That approach seems to involve encouraging partners to work together on applications and business processes, without relying directly on SAP for support. Also, SAP hopes that by bringing partners together, they will develop joint R&D, sales and marketing relationships helping drive sales of the underlying SAP software into new markets.
SAP's goal is to go beyond the $30bn business applications market that it currently serves by also addressing business processes, the mid-market, and business "solutions" it says will be worth $40bn by 2010. In total, SAP is going for a $70bn market.
Yusuf said: "Right now we have a one on one relationship - you work with us. Everyone wants to work with SAP and be on the SAP [product] price list. Over time we need to start to make those connections between the different ISVs and start to understand the value we can create for customers."®
Sponsored: Minds Mastering Machines - Call for papers now open