Bring me the head of Paul Otellini
Analyst points Intel chief to the exit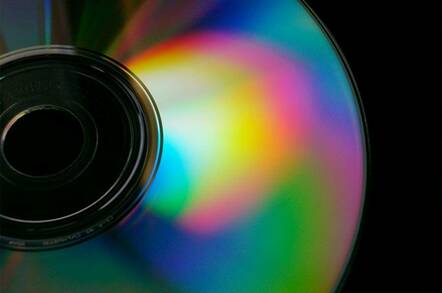 A prominent Wall Street analyst has hit out at Intel management for failing to address the competitive threat posed by AMD and not preparing the company to expand into new markets.
Merrill Lynch analyst Joe Osha, while actually optimistic about Intel in the near-term, feels that current CEO Paul Otellini might not be the right man to resurrect Intel's fortunes in the years to come. Product delays, a lack of innovation, and problems taking competitive threats seriously could continue to harm Intel's growth strategy, says Osha. All told, the analyst thinks Intel needs some fresh blood rather than a lifer like Otellini to revive the company.
"Over the longer term, it's fair to ask whether Intel will ever return to the dominance it once enjoyed," Osha wrote in a research note. "We think the answer is probably no."
"Intel has failed, during the last decade, to make any meaningful competitive headway outside of the computing end market despite a series of acquisitions and product development efforts. The company's failure to acknowledge and react to clear cues from the marketplace opened up a competitive opportunity for AMD in servers that it will take years, if ever, to reverse.
"Even now, our checks suggest a disconcerting lack of urgency at Intel given the problems that the company faces."
Osha didn't stop there.
"We think that Intel is in need of an overhaul similar to what Lou Gerstner undertook at IBM following that company's crisis, and we're not yet convinced that Paul Otellini, a career Intel man, is the guy to do it," he wrote.
Things aren't likely to get much easier on Otellini this week when he's forced to explain Intel's first quarter performance. Wall Street expects Intel to report its worst quarter in years.
Intel's most recent spate of product delays and cancellations started in 2004, as the transition from CEO Craig Barrett to Otellini was underway. But whether looking at Barrett or Otellini, it seems difficult to hang all of Intel's problems on the office of the CEO.
Instead, Intel has suffered from a larger disconnect between engineers and the executive management. Intel knew exactly what AMD had planned, since AMD was more than happy to discuss 64-bits, Hypertransport, dual-core and performance per watt with anyone who would listen. By the same token, Intel's engineering group must have known that simply tweaking GHz higher would not be an adequate response to AMD's strategy.
You have to believe that both Intel's server and desktop processor executive groups didn't listen to the engineers, and believed that GHz would carry the company a bit farther, which slowed an aggressive response to AMD. Or, it could be the case that Intel is simply too large these days to address a major market shift at speed.
We doubt that an outsider would have handled things differently from Otellini during this past era. But that's not really what Osha is getting at.
Otellini will have to run an Intel that no longer has the x86 server processor market to itself and that faces more competition than ever on the desktop. It's hard to imagine a scenario where Intel could whittle AMD down to 10 per cent market share again.
With that in mind, Intel will need to find growth elsewhere in order to impress investors. And Osha is right to question whether Otellini has the creativity or charisma needed to inspire Intel's troops.
Analysts calling for the heads of CEOs always make us nervous, especially in this case where Otellini has only been in charge of Intel for a short time. Intel has been through its share of ups and downs and often emerges as a smashing success in the end. No other Silicon Valley company has been such a model of consistency.
We doubt that Intel needs a massive overhaul just because of the processor gaffes. It does, however, need something and perhaps someone to get excited about - Apple's miniscule market share can only do so much for morale.
Otellini should get a fair shot at showing whether or not he can pull Intel out of its slump, and it's hard for us to see why a dancing elephant like Lou Gerstner would be necessary just yet.
If, however, Otellini hasn't reinvigorated Intel by 2008 or so, then it may well be time to look outside of the company for a fresh take. ®
Sponsored: Minds Mastering Machines - Call for papers now open