Brum reckons on Capita quality
Moving targets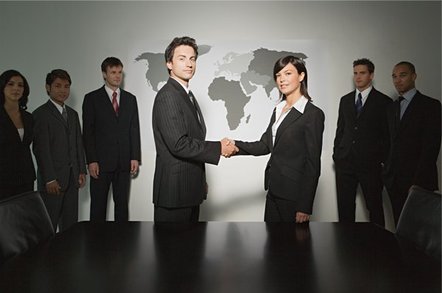 Capita has just three years to turn a "middling" IT department seconded from local government into a "world-class" player that can compete in the cut-throat world of private sector outsourcers.
Birmingham City Council has roped Capita into doubling the quality standards in the IT department it sold to the services company as part of a joint venture agreement signed by the two firms on 1 April.
Yet Birmingham has an old data centre, a network with unidentifiable "issues" and a lack of common standards in use among staff.
Service Birmingham (SB), which is controlled by an approximate 70/30 per cent split between Capita and Birmingham, has been tied down with strict contractual terms in the delivery of £470m of IT services over the next 10 years.
As set out in the report (90 page .pdf) by which Birmingham council Cabinet members voted to sign the Capita deal on 13 March, SB has committed to delivering services to the council at performance levels of between 80 and 100 per cent.
Yet it was not known till now just how much of a job the hybrid had on its hands.
Glynn Evans, who was IT boss at Birmingham until 1 April, and who now takes local charge of the "transformational government" strategy at the council, estimated that performance before the deal across Birmingham's IT departments rated about average.
"We are probably middle of the range at about 50 per cent," he said. "This deal is to take us above the 90 per cent within three years...that's world-class IT."
"I would say our service is adequate in most areas, excellent in a few and less than adequate in others. But adequate is not something I want for our council's IT services," he said.
While reaching these targets, SB has to merge the council's disparate IT departments, which consist of about "six or seven" teams totalling 500-odd people that have been seconded to SB.
It has to implement process standards defined by ITIL (Information Technology Infrastructure Library) within 18 months. Major infrastructure upgrades have been planned to deal with problems of a hoary data centre and dodgy network.
Then it has to manage demands on application software development, implementation and support, run the data centre and security and manage networks, all of which will become tougher as Birmingham rolls out (as yet undeveloped) business plans for the transformation of all council services. As the catalyst for the government transformation, as set out in the Cabinet Office's transformation strategy, is technology, these will depend on the support of IT systems. All IT services that Birmingham needs will be delivered by the SB henceforward.
Of 10 key performance indicators governing SB's work, seven are set at 99 or 100 per cent, and one each at 80, 90 and 95 per cent.
SB has already got first dibs on running three areas of transformation for the council. Yet the contract with Birmingham stipulates that the Capita joint venture should not be guaranteed the commission of any transformation projects (of which 10 have got to the council's drawing board so far) because competitive tenders would be needed to guarantee a fair price.
The Council Cabinet report made no mention of the SB's capacity to deliver. But it gave the joint venture the freedom to compete for business from other councils. Fortunately, the hybrid firm will have all significant management decisions vetoed by the council. ®
Sponsored: Minds Mastering Machines - Call for papers now open