Investors practice tough love with AMD
Earn our trust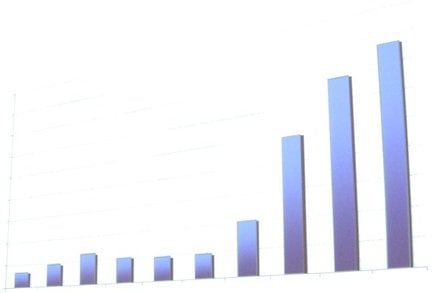 Wall Street's fling with AMD officially ended today with investors deciding the company has milked all it can out of a performance, price and power consumption edge on rival Intel.
AMD's shares dropped more than ten percent during Thursday's trading to $31.80. That's hardly the reception AMD had been hoping for after positing a 73 per cent rise in first quarter chip sales one day earlier.
Past growth never does much for Wall Street, and investors appear nervous about AMD's future to a degree.
Will AMD continue to gain share against Intel? Sure. Will AMD show large revenue gains in the second quarter? Yep. Will AMD keep making Intel look like the richest clown on the planet? Um, probably not.
Financial analysts expect Intel to produce more competitive processors in the coming months, which should stop some of the defections to the Turion and Opteron camps. Even more alarming - to the Wall Street types - are the price cuts Intel has put in place and may well increase in the hopes of wounding AMD.
Intel knows that many customers will likely pass on existing processors, waiting instead for product designed around its "Core" architecture due out in the second half of the year. Such chips will help Intel compete with AMD on pure performance and performance per watt measures in the desktop and server arenas. With that in mind, Intel has trimmed prices to try and move inventory and issued conservative near-term guidance to analysts.
Insiders say that Intel has gone discount mad with low-end processors, and has offered major incentives to channel partners to push product out the door.
Numerous analysts suspect these pricing actions will harm AMD and cut into its margins. So, AMD's gains will be slowed by pricing pessure in the near-term and better product from Intel in the longer-term.
Not all shareholders agree with this line of thinking, but enough do to depress AMD's share price. AMD's shares had been as high as $42 earlier this year when it was busy pounding away on Intel in the press and in customer accounts. The stock slipped back a bit to the $41 to $37 range for awhile before dipping down to $32 this week.
To get back to previous heights, AMD would need to demonstrate that the Intel pressure just won't slow growth that much. AMD will upgrade its products to offset Intel's changes and keep winning business from the likes of IBM, HP and Sun Microsystems, so the thinking goes. A successful Sun, in particular, is growth for AMD since the server vendor currently has a small x86 server business and doesn't buy chips from Intel.
And, in fact, not all the analysts think Intel's pricing pressure will hamper AMD in the long-term.
"We continue to see a fundamental shift in the nature of competition between AMD and Intel and expect to see Intel's monopoly continue to erode," wrote JoAnne Feeney, an analyst at Punk, Ziegel & Co., in a research report. "At the same time, we believe we are facing a heightened level of near-term uncertainty.
"Over the longer term, even Intel's forthcoming upgrades are unlikely to be able to reverse the flow of new AMD-based systems into the market. We see the recent design wins by AMD creating persistence in market share gains for AMD and see AMD growing relative to Intel in the microprocessor market. We believe high-end buyers discriminate more on quality than on price, and we expect AMD to continue to gain share over the course of the year, but the ride could be bumpy."
(Feeney took minor exception with us calling her "fickle" in a story yesterday, noting that she maintains a $45 price target on AMD.)
While we're not Wall Street wizards, we expect AMD will have a tough time boosting its share price to $45 and beyond anytime soon. AMD wowed analysts and customers by beating Intel to 64-bits, beating it to dual-cores and shipping a much better performing product in Opteron. AMD was more than happy to brag about these achievements well before it actually delivered them to market.
These days AMD has gone largely silent on exactly how it will knock Intel's upcoming line of products. AMD now says it's bad business to reveal breakthroughs ahead of time. It also insists that Intel must talk about future product because its current product line isn't competitive. AMD would prefer to focus on the here and now.
AMD's silence seems to be making investors nervous and with good reason. It's much easier to fall in love with a glorious future than a shining past. ®
Sponsored: Minds Mastering Machines - Call for papers now open