Users turn to second-hand Microsoft licences
One careful owner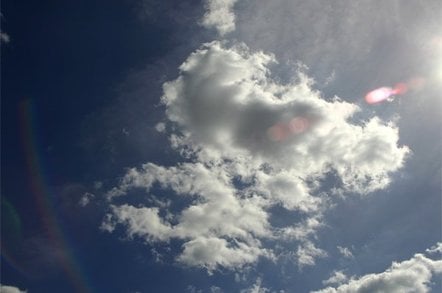 Sales of second-hand Microsoft software licences have doubled month-on-month since the market was opened in November 2005, according to the Staffordshire start-up that spotted the opportunity in Microsoft's small print and Britain's insolvency laws.
Discount-licensing.com, the trading name of Disclic Ltd, offers cost savings of 20–50 per cent on licences for older versions of Microsoft titles. The licences are bought in bulk, for between 2–20,000 seats. Buyers may not get exactly the licence they would get from conventional channels because the licence will have been bought before, by a company now insolvent or downsizing.
Yes Telco, a Manchester-based Vodafone service provider, became one of the first UK businesses to take advantage of purchasing hundreds of older Microsoft Office XP licences rather than the latest version. It made a net saving in the region of £10,000. Some international purchasers have saved more than €50,000. 
Approximately 15 per cent of enquiries received by Discount-Licensing.com have been from existing Microsoft resellers as well as other IT outsourcers, according to the company.
OUT-LAW asked Microsoft about the business model when it launched last November. Brent Callinicos, Corporate Vice President Worldwide Licensing and Pricing, responded:
"Microsoft's license agreements and product use rights provide guidance on how customers may use our software, including the ability to transfer licenses. There are circumstances under which a customer may need to transfer licenses from an entire Open License agreement to a third party. The provisions for such a transfer are detailed in our Open License agreement.  The provision was included to help a company with divestiture. The secondhand resale of a license agreement is not the intended purpose of these provisions."
Copyright © 2006, OUT-LAW.com
OUT-LAW.COM is part of international law firm Pinsent Masons.
Sponsored: Minds Mastering Machines - Call for papers now open