EU questions Spain's Intel love
Dónde Está x86?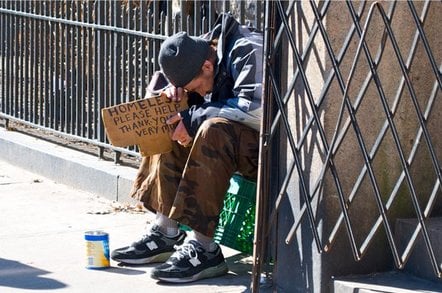 The European Commission has given Spain a spanking over its apparent EU law-breaking preference for Intel chips.
The EC this week requested information from Spanish officials about the country's computer buying processes. Close to twenty-five purchase requests from central, regional and local Spanish bodies have revealed demands that PCs, laptops and servers contain Intel-branded chips running at specific clock-rates. Investigating EC officials suspect such policies may violate EU directives for open competition.
"Under the EU public procurement rules, contracting authorities may refer to a brand name to describe a product only when there are no other possible descriptions that are both sufficiently precise and intelligible to potential tenderers," the EC said in a statement. "In this case, however, the microprocessors may be described in a precise and intelligible manner using references such as the type of the microprocessor, and its required performance."
"The use of a minimum clock-rate is discriminatory in relation to certain brands of microprocessors whose performance can only be appraised fairly by adding the IPC (Instructions executed Per Clock) to the clock-rate."
In particular, the EC seems upset with the "Intel-branded" and "Intel or equivalent" language used by Spanish officials. It's common these days for corporate and government buyers to talk about x86 chips - a designation which includes products from Intel, AMD and others.
Spain joins France, Germany, Finland, Italy, the Netherlands and Sweden as countries that have received letters from the EU about this issue.
Intel and AMD are in the midst of another, ongoing anti-trust battle. AMD argues that Intel has boxed it out of the PC and server markets unfairly. Intel contends that it competes fiercely but fairly. ®
Sponsored: Minds Mastering Machines - Call for papers now open