Euro lobbyists demand end of levies on blank media
Consumers appear unconcerned, however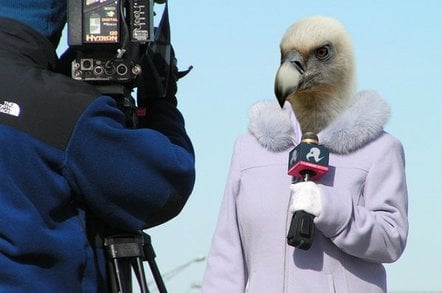 Five industry organisations are together calling on European states to abolish - or at least significantly reduce - "outdated" levies raised on digital media and devices to compensate copyright holders for losses they incur through unauthorised copying.
The Business Software Alliance (BSA), the European American Business Council (EABC), the European Digital Media Association (EDiMA), the European Information and Communications Technology and Consumer Electronics Association (EICTA), and the Recording-media Industry Association of Europe (RIAE) - joined together as the Copyright Levies Reform Alliance (CLRA) - today claimed such levies are "unfair, indiscriminate" and "disproportionate".
The UAoA (Unwieldy Aggregation of Acronyms) believe the levies are hindering the digital content market, but the numbers they cite in favour of their argument appear to suggest otherwise.
The numbers come from market watcher Forrester and show that the nine European Union member states which impose levies on recording media collected funds will have increased their take from €545m in 2001 to an estimated €1.57bn this year. This is a sign that the burden on consumers is rising, the UAoA says. Possibly, but it also shows that European consumers are spending more money on digital devices and recording media, and that the levies do not appear to be hindering them in any way.
The UAoA believes the introduction of DRM and other copy-protection systems should encourage EU states to reduce levies in line with the reduced opportunity for copyright infringement. Worse, it said, many consumers are now paying twice over to copy content: once when they buy, say, an iTunes Music Store download and then again when they buy a CD on which to burn the track, as they have a right to do.
This is a fair point, but how do you distinguish between these folk and the many, many more who buy recordable CDs to copy other people's discs or to record songs downloaded from internet illegally?
As such, the UAoA's argument is unlikely to impress the recording and movie industries, both of which lobbied for the levies in the first place.
Today, only the UK, Ireland, Luxembourg, Cyprus and Malta do not impose copyright levies on blank media and digital recording devices. ®
Sponsored: Minds Mastering Machines - Call for papers now open