Brummies snub privatisation
Council workers reject TUPE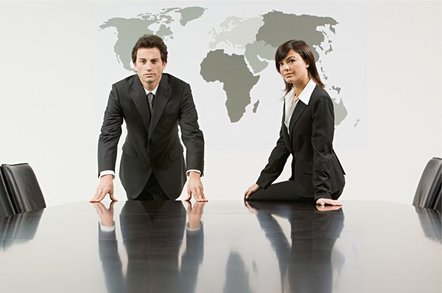 Less than 10 Birmingham City Council staff have taken up an offer to join the local authority's private sector partnership as full employees.
Around 500 others turned up their noses at protections offered to them under TUPE (Transfer of Undertakings - Protection of Employment Regulations), opting instead for secondment as council employees under a £475m outsourcing deal with Capita.
"Staff had the choice under law to TUPE if they wished to. The latest figure is that less then 10 exercised that choice," said Glynn Evans, who was director of business solutions and IT at the council until the Capita deal was struck at the weekend.
Balgit Kundi, chairman of the staff representative group that consulted with Birmingham over the deal, said: "It was a choice that staff preferred because it allowed employees of Birmingham City Council to retain their terms and conditions."
TUPE regulations are being updated today, 6 April, and will include staff transferred as part of an outsourcing deal. They also require companies transferring staff to provide the receiving company with information about them.
Yet the new protections were still not enough for city staff.
"With TUPE, while your terms and conditions are protected, they can be changed after a certain period of time," Kundi said.
Secondments were also taken in preference to TUPE transfers by staff affected by similar deals in Liverpool and Suffolk, but none on this scale, said Evans.
Evans promised that staff kept on Birmingham's payroll would not face compulsory redundancy, but did say some might have to be retrained and reposted.
Birmingham staff will be given a chance to change their mind in July.
However, as TUPE protections only apply to staff if they are caught at the point of transfer, any who change their mind will not be given statutory protection. The council has promised contracts that maintain equivalent conditions, but these might not stand up in a tribunal. ®
Sponsored: Minds Mastering Machines - Call for papers now open