JBoss drools over Java business rules
Updates to get ahead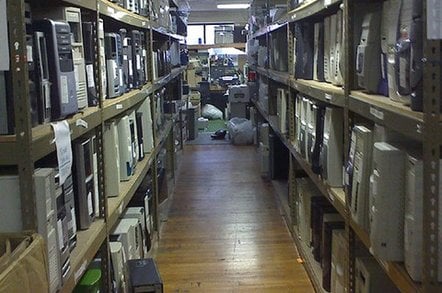 JBoss is today expected to unveil middleware that continues its strategy of challenging closed-source vendors in business processes and distributed systems.
The company will unveil its first implementation of software acquired from Arjuna Technologies last year, which provides reliable open source messaging software for distributed environments and supports middleware and server software from IBM and BEA Systems. JBoss' implementation is called JBoss Transactions 4.2.
JBoss is also expected use LinuxWorld in Boston to release Arjuna's Transaction Service Suite (ArjunaTS) to the community under an open source license.
The open source challenger is also using LinuxWorld to unveil its first implementation of Drools as JBoss Business Rules 3.0. Drools is an open source Java business rules project that last year voted to join JBoss.
JBoss Business Rules 3.0 is intended to provide an open source engine that manages business rules that sit outside of an application - an approach intended to make the business rules easier to update and change than if they were embedded inside the software itself.
JBoss software supports rules that have been built using JBoss' own Eclipse-based rule development environment, Microsoft's Excel decision tables and XML.
JBoss Business Rules 3.0 and JBoss Transactions 4.2 are both new products for JBoss, although they enjoy backing in the open source community. Both have been picked up by JBoss to help flesh out its middleware portfolio around business processes, messaging and integration, and to offer customers a low-priced, open alternative to pricey closed-source software from IBM and BEA Systems.
JBoss will further expand its messaging and middleware architecture at LinuxWorld by launching its Business Process Manager (JBPM) 3.1. This targets business managers instead of the usual open source coder warriors and hackers, by enabling managers to write work flows and business processes. JBPM helps managers side step writing flows and processes using either XML or Java by providing them with a set of visual tools.®