IBM puts cash bounty on Exchange server converts
Wanted: Migrated and alive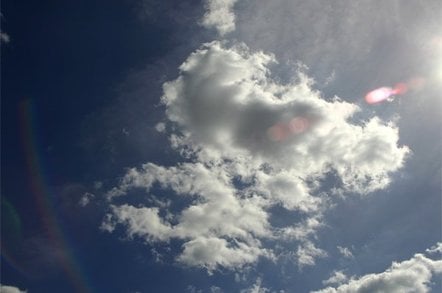 The decade-old email battle between IBM and Microsoft has taken a fresh twist, with IBM offering partners a cash bounty to move users off Exchange Server.
IBM is offering a limited-time deal of up to $20,000, or $20 per seat, to any of its partners who convince users to dump Microsoft's Exchange, which runs on Windows, for Linux-based versions of IBM's Notes and Domino software. The offer extends IBM's Move2Lotus campaign and builds on efforts by each company to get customers to switch platforms using code migration tools.
The offer was announced on the day Microsoft unveiled new branding and pricing for its FrontBridge hosted email filtering, archiving, continuity and encryption services, acquired last year via the buy of FrontBridge Technologies. FrontBridge is now Exchange Hosted Services (EHS) and will be sold on a per-user basis.
EHS is targeted at businesses which prefer to outsource their email security, filtering and back up. The service starts at $1.75 per user per month for filtering and runs to $17.25 per user per month for archiving.
IBM and Microsoft have been waging a war to convert customers to their respective email and messaging platforms since the 1990s. Microsoft is a relative newcomer to email and messaging, having launched Exchange Server after Lotus Notes and Domino Server were first delivered.
High-energy Microsoft chief executive Steve Ballmer last year encouraged partners to wage a jihad against Notes by converting users to Exchange. "We have Lotus Notes opportunities coming out the yin-yang. I've never seen [such] a customer base waiting to be plucked," he told Microsoft's Worldwide partner conference.
IBM's offer on Thursday would appear to be targeting customers in the EHS market. IBM's offer tops out at 1,000 seats while EHS targets customers running between 500 and 5,000 Exchange seats. IBM believes customers will adopt Notes and Domino on Linux because the package offers better total cost of ownership than running Exchange on Windows.
IBM claims a 400 per cent improvement in scalability for the latest editions of Notes and Domino, version 7.0 launched last Fall. That means more users, IBM said, which - combined with Linux - allows customers to consolidate email servers.
Additionally, IBM hopes to woo customers concerned by delays in the Exchange Server roadmap. Exchange 12 is now expected in either 2006 or 2007, meaning users will not have had a fully updated email server product since 2003.
"Exchange is old and tired. What's coming is late and expensive," Michael Loria, director of worldwide channels for IBM software group, told The Register.
Loria rejected the idea that the promise of $20,000 would lead to some heavy handed sales techniques from partners eager to get the cash. He said the cash would help partners focus on migration more than if IBM had offered a simple price discount on Lotus Notes and Domino on Linux.®
Sponsored: Minds Mastering Machines - Call for papers now open