HCI admits failing poor
Middle class tax breaks - whatever next?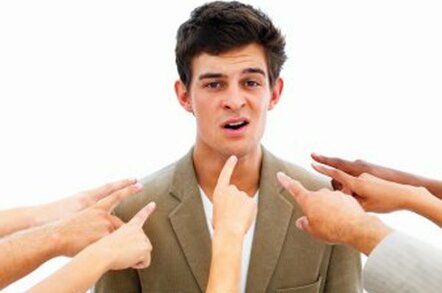 Industry representatives of the Home Computing Initiative (HCI) were talking with the government about changing the scheme so minimum wage workers could reap its benefits, just a week before it was scrapped.
HCI was meant to help bridge the digital divide (between those who can afford to buy home computers and those who can't) by allowing employees to pay for home computers through their wage packets using salary sacrifice. But the scheme was denied to minimum wage earners and gave higher tax breaks to higher wage earners.
HCI Alliance director Vivien Quinn said: "The government strategy is to bridge the digital divide, the aim is to get to those who can't afford to [buy] a computer.
"HCI has been successful, but the bit it was missing was people on minimum wage."
Quinn has called for a review to determine how minimum-wage workers could get access to cheap computers. She went to the low pay commission "to ask for help", as well as talking to the DTI about it on the Thursday before last week's budget day.
It is illegal for employers to offer things such as computers through salary sacrifice schemes to minimum wage employees because it would cut their salaries to below the minimum level. HCI and related schemes work by offering discounted goods for a monthly fee, deducted from the salary.
Having been asked what to do about salary sacrifice schemes for minimum wage workers, the Low Pay Commission last Monday recommended in its 2006 report that the law should not be changed.
Traders, who made bumper profits from selling computers to employers who offered HCI to their employees, have trumpeted the scheme's social credentials in an effort to persuade the Treasury not to scrap the scheme on 6 April.
Oft-repeated is evidence supplied by the HCI Alliance in support of the idea that the scheme helped poor people. The alliance, a trade lobby, claimed that 60 per cent of HCI computers have gone to "blue collar workers" and 75 per cent to employees paying "the standard rate of tax or lower".
But traders have tended to be a little careless with the facts when they repeat them.
Fujitsu Siemens Computers UK managing director Steve Kendall-Smith said in a written statement yesterday: "Far from being a 'white-collar' tax perk, Fujitsu Siemens Computers' own experience is that 75 per cent of take-up of HCI schemes is from employees from the lower rate taxation band, and 60 per cent of those are 'blue-collar workers'."
<
He called for the government to reinstate the scheme, through which it had already supplied "70 NHS Trusts, 20 borough, city and county councils, six universities and colleges, two housing associations and numerous corporate organisations".
In Quinn's meeting with the DTI she suggested the salary sacrifice scheme be capped because it was "better for higher salary earners".
She also recommended the rules governing the scheme be tightened up to avoid it being abused by people buying iPods and games consoles. ®
Sponsored: Minds Mastering Machines - Call for papers now open