Fujitsu stacks up SOA
Could Japan congeal SOA hot air?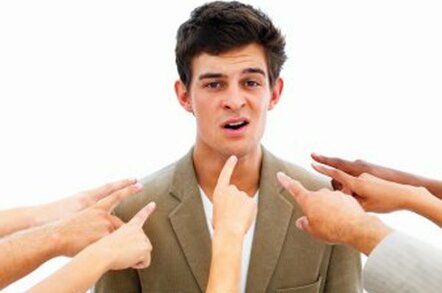 In as much as Service Oriented Architectures (SOA) are predominantly hot air rather than current implementation strategy for most of both the user and vendor community, it is quite difficult to point to any from either camp that can be readily identified as an obvious leader. With the launch of SystemWalker, however, Fujitsu Software highlights the possibility that, if a leader is to emerge, it might just come from Japan rather than the USA or Europe.
SystemWalker is a systems management suite of tools that makes up the third part of a three part service-provision-based stack that has just been launched onto a rest-of-the-world marketplace. According to Raymond Buchan, director of marketing and business development in Europe, reckons the combination makes Fujitsu the first vendor to build a complete Service Management suite.
But it has been available for some time in Japan, together with the other two elements of the stack, the Interstage integration suite and Fujitsu's own service division. The company has some 26,000 users of the suites 'worldwide' – and while the company is keen to stress the worldwide credentials, the vast majority of these are in Japan and include some of the big names of manufacturing and service provision, such as the Toyota and Nissan car companies, Japan Airlines and NTT Docomo.
That means Japanese users are likely to be building a track record of implementations and understanding of SOA in real life that western users have not got near as yet. And as Japanese companies showed with manufacturing many years ago, having 'technology' is secondary to what you do with it, and around it.
For example, most SOA contenders still drift towards 'their' technologies as their primary differentiators, which spawned the now derided 'Highlander Principle' – there can only be one (so long as it's theirs). Fujitsu is, in fact, one of the few vendors that could lay a reasonable claim to being able to offer the whole SOA stack, from individual system management through integration and onto complete managed services, it is also one of the few to stress, as Declan Jones, Director of Fujitsu Europe said, that "our advantage is that we own the whole stack, but the stack is loosely coupled and one part is not dependent on another being present."
SystemWalker is now being made available worldwide, though the company has been building up its support network in Europe for some time. Together with the Interstage integration suite and the Fujitsu Services component, it forms what the company is calling Triole (actually a German musical term for 'combining three') – a move towards what it terms the industrialisation of software.
This is based on the development of templates for the management of specific Line of Business applications such as SAP and Oracle – a move also being adopted by HP in its latest announcements – as well as templates for developing applications using J2EE or .NET. Other templates will be added to meet customer demand. The company pre-tests and qualifies the component parts of the templates, which means that developers move towards a world based on building processes from tested code sub-assemblies rather than direct code-cutting. It also provides a good basis for continual process improvement within the business, such as demanded with Capability Maturity Model Integration (CMMI) accreditation.
The components making up SystemWalker include a Centric Manager, which is the hardware and software infrastructure management component, which can manage the simultaneous use of multiple versions of multiple applications, thus covering compliance management issues. The applications specific templates work through this component.
A Resource Co-ordinator covers the management of system virtualisation, while an Operations Manager acts as the overall job scheduler and a Service Quality Co-ordinator manages the service levels being provided to users. This incorporates a 'dummy customer' model which uses a client browser to measure service and performance, back into the system, from the client's perspective. There are also some desktop components in the suite, including Desktop Patrol for compliance management tasks such as licence and version management, and Desktop Keeper which, together with an associated encryption management tool, manages as secures what individual users download to remote working devices such as Flash memory cards. ®